Senator Joseph I. Lieberman
Counselor
The National Bureau of Asian Research


Senior Counsel
Kastowitz, Benson, Torres & Friedman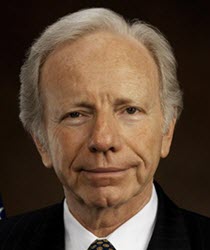 Senator Joseph I. Lieberman is a Counselor at The National Bureau of Asian Research. He is also Senior Counsel at Kastowitz, Benson, Torres & Friedman where he applies the investigative skills he honed as United States Senator and Attorney General of the State of Connecticut to represent clients in independent and internal investigations and advise them on a wide range of public policy, strategic and regulatory issues.
Prior to joining Kasowitz, Senator Lieberman, the Democratic Vice-Presidential candidate in 2000, served 24 years in the United States Senate, retiring in January 2013 following the end of his fourth term. During his tenure, Senator Lieberman helped shape legislation in virtually every major area of public policy. He served in many leadership roles including as Chairman of the Committee on Homeland Security and Government Affairs, which is the Senate's major oversight and investigative committee.
Prior to being elected to the Senate, Senator Lieberman served as the Attorney General of the State of Connecticut for six years. He also served 10 years in the Connecticut State Senate, including three terms as majority leader.
Senator Lieberman is the recipient of numerous awards and recognitions, and in 2012, he received the Ewald von Kleist Award, which is given to the individual who has "made an outstanding contribution to peace and conflict resolution," by the Munich Security Conference, the most prominent independent forum for the exchange of views by international security policy decision-makers.
In addition to practicing law, Senator Lieberman is a Co-Chair of the American Enterprise Institute's American Internationalism Project, which is a cross-party initiative designed to rebuild and reshape a bipartisan consensus around American global leadership and engagement.