John VerWey
Nonresident Fellow
The National Bureau of Asia Research (NBR)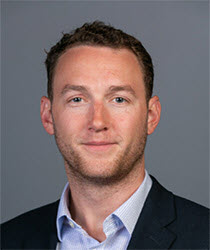 John VerWey is an East Asia National Security Advisor at Pacific Northwest National Laboratory (PNNL). In this role at a U.S. Department of Energy national lab, he supports U.S. government missions to protect and promote science and technology leadership for economic and national security. His current work focuses on critical technology protection, export controls, supply chain security, and nonproliferation in the context of U.S.-China technology competition. He is also a non-resident fellow at Georgetown University's Center for Security and Emerging Technology (CSET).
Before joining PNNL, VerWey served in several U.S. government roles at the Office of the U.S. Trade Representative (USTR), the U.S. International Trade Commission (USITC) and the U.S. Department of Commerce. In these positions he analyzed the effects of international trade, supply chains, Chinese industrial policies, export controls, and foreign direct investment on U.S. advanced technology industries, with a focus on microelectronics. He also served as a staff-liaison to the Committee on Foreign Investment in the United States (CFIUS) at USTR and supported investigations for the executive branch and congressional committees on economic competitiveness issues at the USITC and Commerce. Prior to government service, he consulted for the European Parliament's Internal Market and Consumer Protection Committee and worked as a program manager at the American Enterprise Institute.
John's research has been published by the USITC, the Journal of International Commerce and Economics, IEEE-Computer, and CSET, among others, and he has testified before the U.S.-China Economic and Security Review Commission (USCC). He holds a graduate degree in international political economy from the London School of Economics and undergraduate degrees in Asian studies and history from Gonzaga University. VerWey is a Nonresident Fellow at the National Bureau of Asian Research (NBR).