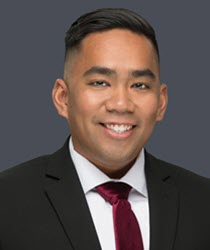 Jerome Siangco is a Project Associate with the Next Gen Programs and Outreach group at NBR.
Mr. Siangco provides research, program evaluation, and administrative support for the Chinese Language Fellowship Program, Ellings-Korduba Research Fellowship Program, and the Gorton Leaders Program.
Prior to joining NBR, Mr. Siangco was a Peace Corps Volunteer in Guizhou Province, China, working on education development and cultural exchanges.
Mr. Siangco received his master's degree in international policy and development, specializing in financial crime management and Chinese, from the Middlebury Institute of International Studies at Monterey and a bachelor's degree in Asian studies and peace and conflict studies from College of the Holy Cross in Worcester, Massachusetts.