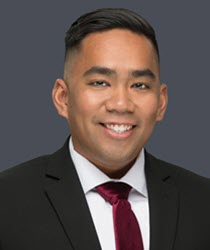 Jerome Siangco is a Project Manager with the Political and Security Affairs and Next Generation and Fellowship Programs groups at NBR.
In this position, he manages the China's Military Modernization project and Summer Learning Series and assists in the coordination of various development and outreach initiatives, including NBR's corporate briefing series on geopolitical risk management. Mr. Siangco also provides research, program evaluation, and administrative support for the Chinese Language Fellowship Program, Ellings-Korduba Research Fellowship Program, Gorton Leaders Program, and Undergraduate Diversity Fellowship Program.
Prior to joining NBR, Mr. Siangco was a Public Information Resource Coordinator and Disease Research and Investigation Specialist with Public Health, Seattle and King County. He also served as a Peace Corps Volunteer in Guizhou Province, China, developing educational programming and cultural exchanges.
Mr. Siangco received his master's degree with distinction in international policy and development, specializing in financial crime management and Chinese, from the Middlebury Institute of International Studies at Monterey, and a bachelor's degree in Asian studies, concentrating in peace and conflict studies and global health from the College of the Holy Cross. His research interests include outlooks for creating sustainable and resilient societies within East and Southeast Asia, development financing, and regional security across the Indo-Pacific.