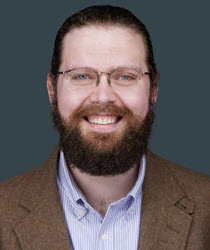 Dylan Plung is a Project Manager at NBR.
In this position, Mr. Plung provides administrative and research support for the Next Generation and Fellowship Programs as well as professional editorial services for NBR's publications.
Mr. Plung is a graduate of the University of Washington's Henry M. Jackson School of International Studies, Japan Studies Program, where he received an MA in international studies, with highest honors. He is also an alumnus of both Stanford University's Inter-University Center for Japanese Language Studies (IUC) in Yokohama, Japan, and Whitman College, where he received a BA in Asian studies, with distinction.
He is the author of several refereed articles in the Asia-Pacific Journal: Japan Focus and has presented his scholarly research at the Western Conference for the Association of Asian Studies (WCAAS), Harvard University, and the University of Washington, among others. His work has been cited by leading Japan scholars such as Sheldon Garon (Princeton University).
Mr. Plung is the recipient of a national Blakemore-Freeman Fellowship for Advanced Japanese Language Study as well as funding from the Blakemore Foundation to pursue a professional language tutorial in the language of Japan's wartime mass media. He was also a U.S. Department of Education Foreign Language and Area Studies (FLAS) Fellow as a graduate student and has received numerous scholarships, prizes, fellowships, and grants pertaining to his original research.