Debra Waggoner
Corning (ret.)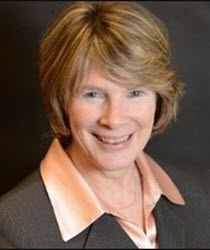 Debra Waggoner is a member of NBR's Advisory Board. Ms. Waggoner is an experienced global government affairs executive in the high-tech industry, with deep expertise in international trade and global policy development.
Ms. Waggoner recently retired from Corning where she was responsible for trade and technology policy for the company. She represented Corning on key issues involving US-China trade, trade secrets protection, and global trade negotiations including the information technology agreement and the environmental goods agreement. While at Corning, she co-founded the Standing Dialogue on Global Trade Secrets Protection along with Roy Kamphausen and the team at the National Bureau of Asian Research. She also served as the Vice Chair of the Trade Committee of the National Foreign Trade Council and served on the Board of the U.S.-Taiwan Business Council. Additionally, she was a founding Board member of the Global Women's Innovation Network (Global WIN).
Before joining Corning, Ms. Waggoner was the Sr. Vice President for International Trade at the American Electronics Association, where she was responsible for AEA's global activities including the management of the AEA's offices in Brussels, Beijing and Tokyo. At AEA, she was a co-founder of the United States Information Technology Office (USITO), the association representing the U.S. high-tech industry in Beijing.
Edited Publications
"Using IP Best Practices Dialogues to Improve IP Systems Globally: The Example of the Trade Secrets Law Best Practices Dialogue." Mark Shultz, Debra Waggoner and Roy Kamphausen, George Mason Law Review