David K.Y. Tang
Managing Partner, Asia
K&L Gates LLP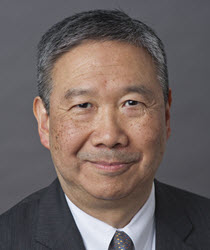 David K.Y. Tang served on NBR's Board of Directors from 1999 to 2018. He is the Managing Partner, Asia at K&L Gates LLP. His law practice specializes in domestic and international business transactions, emphasizing those in the Asia-Pacific region. Such transactions include the structuring of joint ventures, direct foreign investment, cross-border equipment and trade financing, acquisitions, real estate investments, and distribution channels.
He earned a Bachelor of Arts from Harvard University in 1975, graduating magna cum laude. Mr. Tang then attended the Hague Academy of International Law in 1976, received a Juris Doctorate from Columbia University in 1979, and achieved a Certificate with Honors from the Parker School of Foreign and Comparative Law in 1979.
In addition to his background in international business, including his service as Chairman of the Washington Council on International Trade, Mr. Tang also participates in many non-governmental organizations that address international policy issues. He serves as Co-Chair of the Western Regional American Assembly on U.S.-China Relations in the Twenty-first Century, Governor of the National Center for APEC, and is an executive committee member on the Washington State China Relations Council. He is also a board member of the Pacific Council on International Policy, and is a member of the Council on Foreign Relations in New York.
Mr. Tang is also active in the greater Seattle community. He is a trustee of both the Pacific Science Center and the Seattle Art Museum.
His professional endeavors are as varied and substantial as his community involvement. Mr. Tang has instructed at the University of Washington School of Law, and has held several prominent positions in the International Law and Real Property Law sections of the American Bar Association. He is also a member of the American College of Real Estate Lawyers.