Claire Topal
Senior Associate
The National Bureau of Asian Research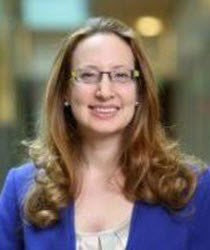 Claire Topal serves as Senior Advisor for International Health, where she provides strategic guidance to NBR's Executive leadership on the development of NBR's international health programming, including the Pacific Health Summit process.
Claire Topal has worked in global health and non-profit friend-raising for 10 years, serving both international and domestic organizations and overseeing health research, publications, and high-level, cross-sector fora engaging Asia, Europe, and Africa. Her specific global health foci include: vaccines, maternal and newborn health, TB, affordable technologies, and nutrition.
As Managing Director for the Pacific Health Summit through its concluding meeting in June 2012, Claire led the strategy and execution of the annual process, emphasizing personal, sustainable relationships between individuals and institutions from all sectors and economies for the broader goal of improving health outcomes through cross-sector collaboration. During her leadership, she focused on internationalizing the meeting to include corporate, policy, and NGO leaders from 40 countries, convening Asian, African, and South American policy, NGO, and industry leaders with their Western counterparts, and engaging strategic media thought leaders as partners. As NBR's Vice President of International Health and Director of NBR's Center for Health and Aging through October 2012, Claire led strategic, targeted fora in the Asia region and served as senior editor for all health-related publications and research.
Prior to joining NBR, Ms. Topal taught fine art and English literature in Shanghai from 2002–03 and worked for the social science journal Issues & Studies: An International Quarterly on China, Taiwan, and East Asian Affairs in Taipei in 2004. She was an Associate Account Executive at the Vantage Consulting Group in New York City from 2001–02 and worked at the International Desk of the Associated Press and in the Cultural Affairs office of the Louvre Museum in Paris in 2000.
Ms. Topal holds an AB in French and Studies in Modernism, Phi Beta Kappa, cum laude, from Cornell University and an MA from the Fletcher School of Law and Diplomacy, where she focused on Pacific Asia Studies and Conflict Resolution. She is married to Rob C. Lin.