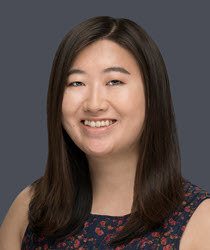 Chihiro Aita is a senior project associate with the Energy and Environmental Affairs team at NBR. She supports various energy and environmental programs, such as the Pacific Energy Summit and the Energy Security Program, in addition to assisting NBR's work on nontraditional security challenges and climate resiliency.
Prior to joining the Energy and Environmental Affairs team, Ms. Aita was a Gorton Leaders Fellow at NBR's Slade Gorton Policy Center. Ms. Aita also worked for the Japan research team within the Think Tanks and Civil Society Program (TTCSP) at the University of Pennsylvania. She also has research and administrative experience from working at the Consulate-General of Japan in Seattle.
Ms. Aita has a BA in Political Science and International Studies from Macalester College, with a minor in English. Originally from Japan, she speaks Japanese, and her research interests include U.S.-Japan clean energy partnerships and environmental policy frameworks in the greater Indo-Pacific region.