Benjamin Frohman
Nonresident Fellow
The National Bureau of Asia Research (NBR)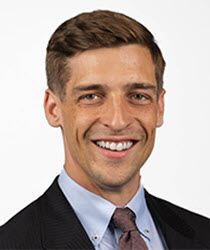 Ben Frohman is a Professional Staff Member focused on national security issues in the United States House of Representatives. He is also Research Director for the NBR–U.S. Indo-Pacific Command annual conference on China's People's Liberation Army.
Frohman previously served as Chief of Strategy and Policy at Exovera, LLC, where he directed outreach to government clients and led analysis on the People's Republic of China's grand strategy, leadership decision-making, and military capabilities.
Prior to joining Exovera, Frohman was the Director for Security and Foreign Affairs at the U.S.-China Economic and Security Review Commission (USCC), a bipartisan body established by Congress to advise the U.S. Senate and U.S. House of Representatives on China policy issues. He also served in the U.S. Department of Defense from 2011–2018, where he focused on East Asian military and foreign policy issues. From 2012–2013, Frohman deployed to Afghanistan where he supported the North Atlantic Treaty Organization (NATO) command responsible for training the Afghan National Security Forces.
Frohman is currently studying for a master's degree in government from Harvard University's School of Extension Studies. He graduated magna cum laude from Georgetown University's Edmund A. Walsh School of Foreign Service. Frohman speaks, reads, and writes fluent Chinese. Frohman is a Nonresident Fellow at the National Bureau of Asian Research (NBR).