Anna Powles
Nonresident Fellow
The National Bureau of Asia Research (NBR)


@AnnaPowles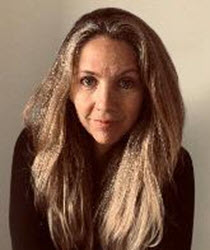 Anna Powles is a Senior Lecturer at the Centre for Defence and Security Studies. Dr. Powles' research focusses on (1) the geopolitics, security and conflict in the Pacific Islands region; specifically, how state and non-state actors are shaping regional security, strategic competition and the intersection of geopolitics and local security dynamics; and (2) New Zealand foreign and defence policy in the Pacific. She is currently an investigator on several research projects analysing security dynamics in the Pacific including influence and interference activities in the Pacific; private security governance in the Pacific; the operation of the Australia-New Zealand alliance in the Pacific Islands; and mapping security cooperation in the Pacific. She is the author of a forthcoming book on New Zealand's foreign and security policy in the Pacific Islands, the co-editor of United Nations Peacekeeping Challenge (Routledge, 2017), and has published in journals including International Affairs. A complete list of publications is here.
She is a Non-Resident Fellow at the National Bureau for Asian Research (2022-2026) and an Associate Scholar with the MacMillan Brown Center for Pacific Studies, University of Canterbury. She was previously a visiting scholar at the East-West Center, Honolulu, in 2019; and the Asia Pacific Center for Security Studies, Honolulu, in 2014.
Anna has been commissioned to write and speak on Pacific security issues by leading global thinktanks including the Royal Institute for International Affairs (Chatham House), RUSI, Center for Strategic and International Studies, Hudson Institute, Wilton Park, United States Institute for Peace, and the Lowy Institute. She is a frequent speaker at international strategic dialogues and regularly briefs governments and media.
Anna sits on the advisory group to the International Code of Conduct Association (the governance and oversight mechanism of the International Code of Conduct for Private Security Service Providers). She has previously been engaged by the United Nations Development Programme Pacific as a subject matter expert on private security sector governance in the Pacific and as a security sector reform specialist in Timor-Leste. Anna has also served on the New Zealand Institute of International Affairs Standing Committee, as the New Zealand representative on the NATO Core Group on Women, Peace and Security (2016-18), as a member of the Pacific Advisory Group (an independent advisory body to the New Zealand Government), and in 2014 founded the New Zealand chapter of Women In International Security.
Anna has worked extensively in conflict and humanitarian emergencies in Southeast Asia and the Pacific and has previously held positions with the International Crisis Group, the United Nations Development Programme, the Australian Civil-Military Centre, as well as with international humanitarian agencies including Oxfam, Action Aid, World Vision and the Norwegian Refugee Council.
Anna holds a PhD from the Australian National University and is an alumni of the East West Center and the Asia Pacific Center for Security Studies, Honolulu.