We are pleased to announce NBR's first Japan Studies Research Fellow in 2023.
---
Caitlyn Pagano
New College of Florida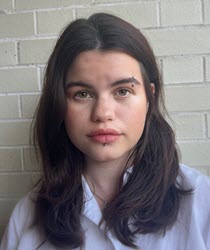 Caitlyn Pagano is a rising sophomore at New College of Florida, majoring in International and Area Studies with a concentration in public health. She was born in Bury St. Edmunds, England, as part of an Air Force family. While in high school she was a part of a local sailing team and won second place at a regatta in her first year. In addition to her high school classes, Caitlyn started taking college courses in her sophomore year leading to her graduating with both her high school diploma and associate of arts degree. After graduating with a bachelor's degree Caitlyn hopes to go on to graduate school and later a career in the State Department as a foreign service officer. Her research focuses on the historical evolution of the United States' alliance with Japan, with a focus on China as a growing, and potentially threatening, power. She is NBR's first Japan Studies Research Fellow in 2023.