Contact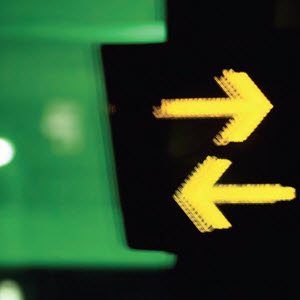 Book | Sep 1, 2007
Strategic Asia 2007-08 Book Launch Event
On September 27, 2007, the Carnegie Endowment for International Peace and the National Bureau of Asian Research co-hosted the event "South Asia from the Inside-Out: Domestic Politics and Grand Strategy." The event marked the book launch of Strategic Asia 2007–08: Domestic Political Change and Grand Strategy, the seventh volume in NBR's Strategic Asia series, co-edited by Ashley Tellis and Michael Wills.
Ashley Tellis, Research Director of the Strategic Asia Program, and two other contributors to the book, Raja Mohan, professor at the S. Rajaratnam School of International Studies at Nanyang Technological University in Singapore, and Frédéric Grare, visiting scholar at the Carnegie Endowment for International Peace, were among the featured speakers.
Raja Mohan examined Indian opposition to the U.S.-Indian nuclear deal and India-Pakistan relations, and Frédéric Grare assessed the rise of extremist groups in Pakistan and Bangladesh.
As discussants, Daniel Markey of the Council on Foreign Relations and Teresita Schaffer of the Center for Strategic and International Studies offered unique insights in response to the presentations. The event concluded with a moderated discussion on the domestic political forces affecting foreign policy decision in South Asia.
Audio
INTRODUCTORY REMARKS
Richard Ellings, President, The National Bureau of Asian Research
---
PANEL PRESENTATIONS
Internal and External Drivers of Grand Strategy

Ashley J. Tellis, Senior Associate, Carnegie Endowment for International Peace, and Strategic Asia Program Research Director
---
The Domestic Roots of India's Slow Rise
C. Raja Mohan, Professor, Nanyang Technological University
---
The Political Convergence between Pakistan and Bangladesh
Frédéric Grare, Visiting Scholar, Carnegie Endowment for International Peace
---
DISCUSSANTS
Teresita Schaffer, Director, South Asia Program, Center for Strategic and International Studies
---
Daniel Markey, Senior Fellow, Council on Foreign Relations | audio
---
Q&A
---
Transcript
Strategic Asia 2007–08 Book Launch Event Transcript
"What are the Major Internal and External forces Driving Grand Strategy in South Asia?"