Roundtable with Former Japanese Prime Minister Shinzo Abe
On March 2, 2022, the members of the National Bureau of Asian Research (NBR) Chairman's Council engaged in a roundtable discussion with former Japanese Prime Minister, Shinzo Abe. Moderated by NBR President Roy Kamphausen, Prime Minister Abe began with his observations about the world from Ukraine to the Quad to Taiwan and CPTPP. Afterwards, Chairman's Council members were able to ask questions of Prime Minister Abe who then offered candid responses and his thoughts on individualized topics. Overall, this was a valuable opportunity to engage with a former head of government and with someone whose leadership has helped shape the Indo-Pacific strategic landscape.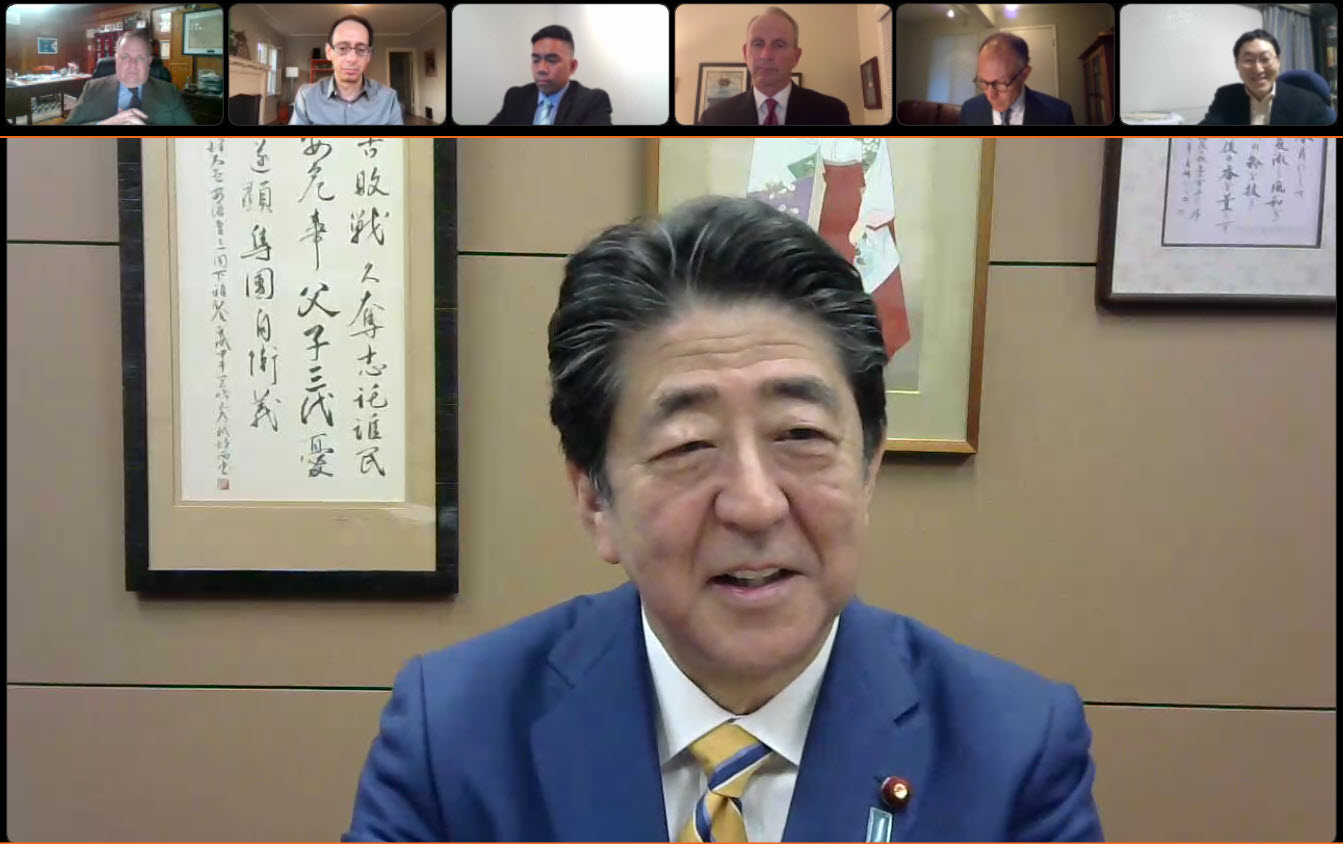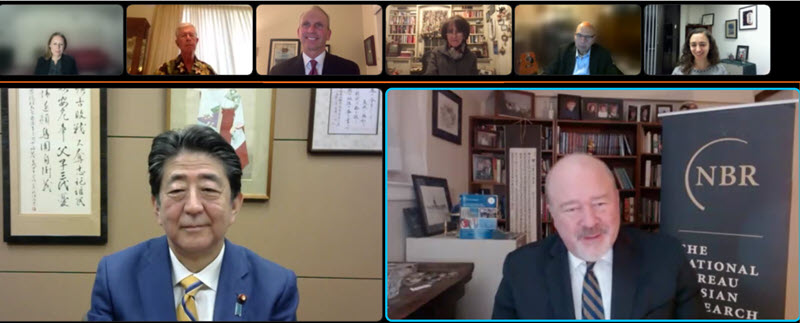 NBR Chairman's Council offers an off-the-record forum to engage with leaders on a substantive level, aligned with NBR's mission to help decision-makers better understand Asia and make concrete, actionable choices. Contact us to learn more about Chairman's Council membership and benefits. Until then, we look forward to your participation!