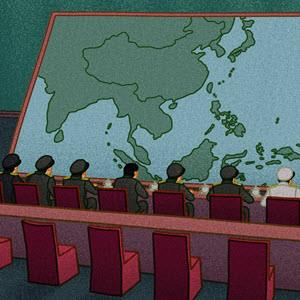 Book | Sep 26, 2023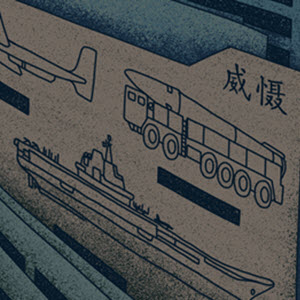 Book | Feb 16, 2023
Assessing U.S.-China Deterrence Dynamics and Crisis Management
Event Details
Wednesday, October 11, 2023
1:00–2:30 p.m. ET
The webinar link will be sent to registered attendees prior to the date of the event.
When Secretary of State Antony Blinken visited Beijing this June, his Chinese counterparts once again rejected an offer to establish a military line of communication between Washington and Beijing, an ongoing trend in attempts to improve military to military interactions over the past several years. As the People's Liberation Army (PLA) and U.S. military operate in increasing proximity, and the risks of crisis and even conflict continue to rise, it is vital to understand the impact of the PLA's modernization and evolving military doctrine on regional deterrence dynamics and the challenges facing bilateral crisis management and response.
To examine these critical issues and more, NBR is convening a virtual event that will discuss the findings from two published volumes from the 2021 and 2022 PLA Conferences, respectively titled Modernizing Deterrence: How China Coerces, Compels, and Deters and China's Military Decision-making in Times of Crisis and Conflict. Please join NBR on Wednesday, October 11, from 1:00 p.m. to 2:30 p.m. ET for a discussion with volume contributors that evaluates how China's military modernization is reshaping its deterrence strategy and the current state of U.S.-China crisis management.
Agenda
---
1:00 p.m. | WELCOME REMARKS
---
Roy Kamphausen, President, The National Bureau of Asian Research
---
1:05 p.m. | FIRESIDE CHAT
---
Special guest to be announced.
Roy Kamphausen, President, The National Bureau of Asian Research
---
1:35 p.m. | PANEL DISCUSSION AND Q&A
---
Moderator
Jeremy Rausch, Project Manager, The National Bureau of Asian Research
Panel
Andrew Erickson, Professor, U.S. Naval War College
Nicola Leveringhaus, Senior Lecturer, King's College London
David Logan, Assistant Professor, Tufts University
Shuxian Luo, Assistant Professor, University of Hawaii at Manoa
David Santoro, President, Pacific Forum
Zi Yang, PhD Candidate, S. Rajaratnam School of International Studies
---
2:30 p.m. | EVENT CONCLUDES
---