International Security through a Global Health Lens
Expanding the Arsenal
The NBR Center for Health and Aging (CHA) hosted a roundtable discussion on June 24, 2011, that explored the unexpected interconnections between security and health with featured guests Dr. Erfa Iqbal and Dr. Najwa Khuri-Bulos. The discussion was co-hosted by NBR and Women in International Security (WIIS) and moderated by Bidisha Biswas, Associate Professor of Political Science at Western Washington University and Head of the WIIS Pacific Northwest Chapter.
This lively, informal discussion featured Dr. Iqbal and Dr. Khuri-Bulos, both influential figures in their respective countries. Their remarks focused on the critical relationship and linkages between security, development, and health. Both described various interventions related to education, health, and economic enterprise that possess the power to strengthen and stabilize poor communities and economies, and thus help tackle the discontent that often fosters instability and security concerns. The discussion also addressed the role of women in lower-resource settings and how women's empowerment can promote peace and stability.
Audio
Speaker Bios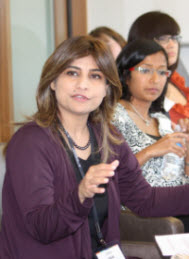 Erfa Iqbal is Additional Principal Staff Office to the Prime Minister of Pakistan. She manages and coordinates Prime Minster Gilani's domestic development program, which aims to address religious extremism by improving the social and economic conditions of Pakistan's poorest regions. Dr. Iqbal has also held positions in Pakistan's Health Department and Ministry of Finance.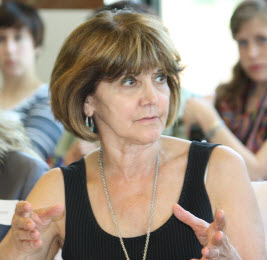 Najwa Khuri-Bulos is Dean of Research and Professor of Pediatrics and Infectious Disease at Jordan University, Head of the Infectious Disease Division at Jordan University Hospital, and Adjunct Professor of Pediatric Infectious Disease at Vanderbilt University. Dr. Khuri-Bulos also chairs the Jordan Medical Board's Infectious Disease Committee.
---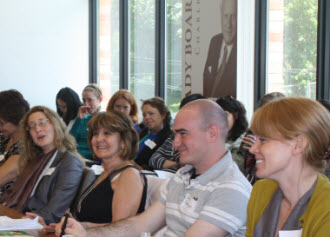 All photographs on this page were taken at the event by Fatema Bannazadeh.