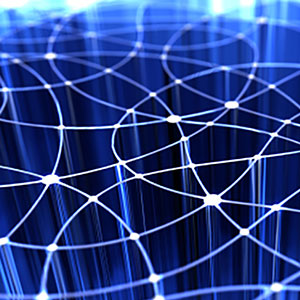 Workshop Report | Jun 7, 2018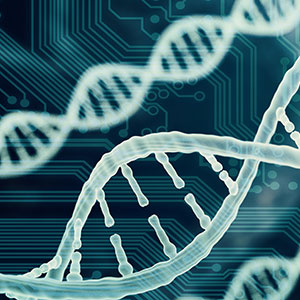 Report | Mar 26, 2018
Innovative Asia Workshop in Tokyo
On November 1, 2017, NBR hosted the workshop "Innovative Asia" in Tokyo. This event featured a keynote address by David Ricks, Chairman and CEO of Eli Lilly, and consisted of two panels with presentations by senior-level leaders from policy, industry, and academia. At this workshop, participants explored potential steps to move Japanese innovation to the forefront of international markets, considered the necessary conditions for strengthening the delivery of innovative products and services, and assessed methods to advance twin goals of improving public health and economic growth.
Agenda
WELCOME AND SPECIAL REMARKS
Clara Gillispie, The National Bureau of Asian Research

Congressman Charles W. Boustany Jr., MD, The National Bureau of Asian Research
---
KEYNOTE REMARKS
The New Golden Age of Biomedical Advancements
Speaker
David A. Ricks, Eli Lilly and Company
Moderator
Congressman Charles W. Boustany Jr., MD, The National Bureau of Asian Research
---
PANEL ONE
How Does Japan Teach and Compete in a Changing Global Environment? Healthcare Innovation as Japan's Economic and Competitive Advantage
Moderator
Clara Gillispie, The National Bureau of Asian Research
Panelists
Kazumi Nishikawa, Ministry of Economy, Trade and Industry, Japan

Ryo Kubota, Kubota Pharmaceutical Holdings Co., Ltd.

Christoph Rademacher, Waseda University
---
PANEL TWO
Moving Beyond the Status Quo: Delivering Innovative Products and Services to Sustain and Advance Public Health
Moderator
Ryo Kubota, Kubota Pharmaceutical Holdings Co., Ltd.
Panelists
Benjamin Shobert, Microsoft; University of Washington

Shuhei Nomura, University of Tokyo

Yuji Yamamoto, MinaCare
Speaker Biographies
Congressman Charles W. Boustany Jr. is a Counsellor for the National Bureau of Asian Research (NBR) and the inaugural chair holder of the Center for Innovation, Trade, and Strategy at NBR. He retired from the U.S. Congress after serving from 2005 to2017. Congressman Boustany represented Louisiana's 7th Congressional District, which later became Louisiana's 3rd Congressional District after reapportionment. During his tenure, he served on the House Ways and Means Committee and chaired the Subcommittee on Oversight, the Subcommittee on Human Resources, and the Subcommittee on Tax Policy. He was also a senior member of the Subcommittee on Trade. Congressman Boustany was an acknowledged leader in the areas of trade policy, international tax policy, energy policy, and foreign policy in the U.S. House of Representatives. He co-chaired the U.S.- China Working Group, the U.S.-Japan Caucus, and the Friends of TPP Caucus. Congressman Boustany was a very early promoter of U.S. exports of liquefied natural gas and crude oil.
Clara Gillispie is Senior Director of Trade, Economic, and Energy Affairs at NBR. Her subject-matter expertise focuses on energy security, trade and innovation policies, public health and the environment, and geopolitical trends in the Asia-Pacific. Ms. Gillispie has authored or served as lead substantive editor of numerous NBR reports that have been used in briefings with the U.S. Departments of State, Energy, and Defense; Congress; senior industry representatives; foreign governments; and others. Select examples include Rising to the Challenge of Energy Security: How the United States, India, and China Can Lead the Way (co-authored with Tom Cutler, March 2016) and How Can Japan Compete in a Changing Global Market? (February 2013). Her research and analysis has also been featured in both U.S. and international media outlets, including NPR's Marketplace, Chanel News Asia, Bloomberg, and CNBC. Ms. Gillispie graduated from the London School of Economics and Peking University with a dual MSc in International Affairs. Prior to her graduate studies, she received her BS from Georgetown University and also attended Sophia University.
Ryo Kubota is Chairman, President, and CEO of Kubota Pharmaceutical Holdings Co., Ltd. Kubota Pharmaceutical is a clinical-stage ophthalmic medical solution company committed to translating innovation into a diverse portfolio of drugs and devices to preserve and restore vision for millions of people worldwide. Acucela Inc. is a wholly-owned subsidiary of Kubota Pharmaceutical, founded by Dr. Kubota. 5 Prior to founding Acucela in 2002, Dr. Kubota worked in the ophthalmology field, including serving as a faculty member at Keio University and the University of Washington School of Medicine. He holds an MD and a PhD in medicine from Keio University. Dr. Kubota was board certified in ophthalmology by the Japanese Ophthalmological Society in 1996 and is a member of the American Academy of Ophthalmology, the Japanese Ophthalmology Society, Keio Medical Society, and the American Chamber of Commerce in Japan. He has been a director of the Japan-America Society of the State of Washington since 2008. In the course of his work at Keio, Dr. Kubota discovered a glaucoma gene, myocilin, which earned him the Suda Award. He has completed the Harvard Business School Executive Education leadership and strategy program and was selected as one of the Nikkei Business 100, Nikkei Business Magazine's inaugural list of the most influential people in Japan's future. He was also selected as one of the most inspiring people in the life-science industry by PharmaVOICE.
Kazumi Nishikawa is Director of the Healthcare Industries Division in the Ministry of Economy, Trade and Industry (METI) of Japan. Prior to this position, Mr. Nishikawa was director for Trade Strategy in the Trade Policy Bureau and for the Global Economic Policy Unit of METI. He has also served as the executive director of the Japan External Trade Organization (JETRO) in Singapore and as the principal deputy director for the Policy Planning and Coordination Division and the Small and Medium Size Enterprises Finance Division of METI. Mr. Nishikawa received his B.A. from the University of Tokyo, an LLM from Northwestern University School of Law, and an LLM for International Study from the Georgetown University Law Center. Shuhei Nomura – Assistant Professor, Department of Global Health Policy, University of Tokyo Shuhei Nomura is an Assistant Professor in the Department of Global Health Policy at the University of Tokyo. His current research focuses on the global burden of disease, emergency response and public policy, and radiation safety. Mr. Nomura is also a research fellow at the Research Institute of Medical Care and Societal Health and the Research Institute of Innovative Medicine with the Tokiwa Foundation. He has also served as a research fellow at the National Diet of Japan Fukushima Nuclear Accident Independent Investigation Commission.
Christoph Rademacher serves as an Assistant Professor at Waseda University. His publications include The Enforcement of Patent Rights in Japan (Institute of Intellectual Property Publication Series, 2011), The Enforcement of Patent and Trademark Rights in Germany, Japan and the US (Nomos Verlagsgesellschaft, 2010), and Protection of Geographic Indications in Japanese Trademark Law (GRUR Int., 2006). Dr. Rademacher earned his Doctorate Degree (Dr. iur., JSD equivalent) from the University of Siegen in 2009, from where he also received his Master's degree in Business Law in 2005. He holds an LLM 6 degree from Stanford Law School, which he obtained in 2009, and was admitted to practice in New York in 2010. Between 2006 and 2008, Dr. Rademacher was a government scholarship recipient and research student at the Graduate School of Law at Keio University.
David A. Ricks is the chief executive officer of Eli Lilly and Company, and he has been elected chairman of the company's board, effective June 1, 2017. A 20-year Lilly veteran, Mr. Ricks served as president of Lilly Bio-Medicines from 2012 to 2016. Before that, he was president of Lilly USA, the company's largest affiliate, from 2009 to 2012. Between 2005 and 2009 Ricks served as general manager of Lilly Canada and then as president and general manager of Lilly China. He joined Lilly in 1996 as a business development associate and held several management roles in U.S. marketing and sales before moving to Lilly Canada. Mr. Ricks earned a Bachelor of Science from Purdue University in 1990 and an MBA from Indiana University in 1996. He serves on the board of the Pharmaceutical Research and Manufacturers of America (PhRMA), the European Federation of Pharmaceutical Industries and Associations (EFPIA), and the Central Indiana Corporate Partnership, and he chairs the Riley Children's Foundation Board of Governors.
Benjamin Shobert leads Healthcare NExT Strategy and Business Development at Microsoft and is a Lecturer at the University of Washington's Michael G. Foster School of Business. He is also the founder of Seattle-based Rubicon Strategy Group, a boutique consulting firm that specializes in market access work in China's healthcare, life science, and senior care industries. For six years, Mr. Shobert wrote a column for the Asia Times on U.S.-China trade and economic policy, with a particular focus on the impact of the 2008 financial crisis on relations between the two countries. His analysis has been featured at CNBC as well as in China Business Review, Forbes China, and Harvard Asia Quarterly. Mr. Shobert is also a contributor to the book, The Global Obama: Crossroads of Leadership in the 21st Century.
Yuji Yamamoto is CEO and Founder of MinaCare Co. Ltd. and a researcher at Sony Computer Science Laboratories. His company MinaCare leverages data analytics to reduce healthcare costs in Japa and was awarded the 2014 Entreprener Awards Japan from the US Embassy in Tokyo. He recieved his medical doctorate from Tokyo Univeristy and completed his MBA at Harvard Business School. He is also a member of the Health Care 2035 Advisory Panel at Japan's Ministry of Health, Labor and Welfare.