Contact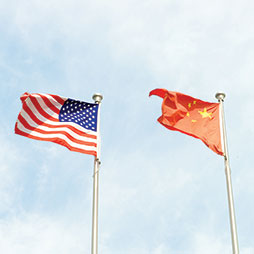 Report | Jun 1, 2010
Engaging Asia 2010
The Future of U.S. Leadership
The third annual Engaging Asia conference featured discussion with senior policy leaders and Asia specialists on the economic and strategic trends in the region and the implications for the development of effective U.S. policy.
The half-day conference opened with a panel on the June 2010 NBR Analysis Power Constrained: Sources of Mutual Strategic Suspicion in U.S.-China Relations by David M. Lampton (Johns Hopkins University-SAIS). Cheng Li (Brookings Institution) joined as a discussant.
The panel was followed by presentations on U.S. security and economic policy in Asia by Michèle Flournoy, Under Secretary of Defense for Policy, U.S. Department of Defense, and Robert D. Hormats, Under Secretary for Economic, Energy and Agricultural Affairs, U.S. Department of State.
Agenda
PANEL: Managing Strategic Suspicion in U.S.-China Relations
Moderator
Michael Wills, The National Bureau of Asian Research
Speakers
David M. Lampton, The Paul H. Nitze School of Advanced International Studies, Johns Hopkins University

Cheng Li, The Brookings Institution
REMARKS
The Future of U.S. Leadership: U.S. Security Policy in Asia

Michèle Flournoy, Under Secretary of Defense for Policy, U.S. Department of Defense

The Future of U.S. Leadership: U.S. Economic Policy in Asia

Robert D. Hormats, Under Secretary of State for Economic, Energy and Agricultural Affairs, U.S. Department of State
Transcripts and Bios
Remarks by Michèle Flournoy
Remarks by Robert D. Hormats
Agenda and Speaker Bios