Christine Gregoire Addresses Gorton Center Global Leaders Class
On December 4, 2018, the Gorton Center Global Leaders Program (GLP) class had the pleasure of hearing from the Honorable Chris Gregoire. From her time as Washington State attorney general and governor, Governor Gregoire said she learned that even—and perhaps especially—in trying times it is imperative to bring everyone to the table in mutual respect to solve the problems we share. She continues to carry out this idea through Challenge Seattle, an organization of business and nonprofit CEOs dedicated to bettering Seattle's education, housing, healthcare, and transportation infrastructures. The Gorton Center would like to extend a special thanks to GLP alumnus Tyler Pichette and to the center's former president Creigh Agnew and former executive assistant Casey Bruner for visiting the class.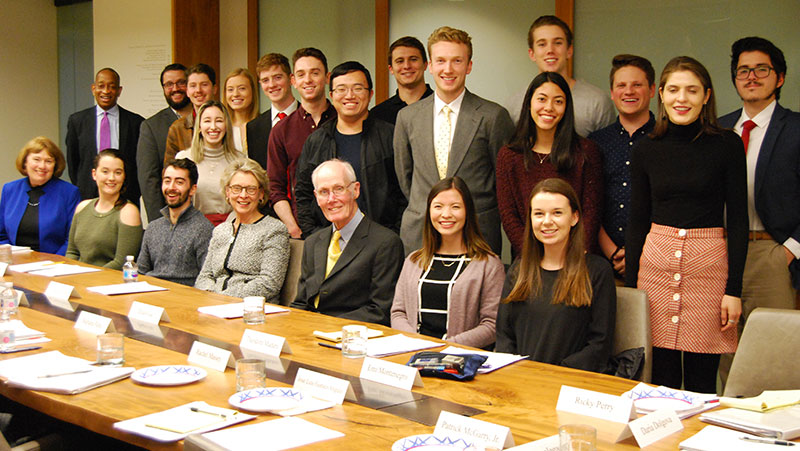 Governor Christine Gregoire with Senator Slade Gorton and Gorton Center Global Leaders fellows.