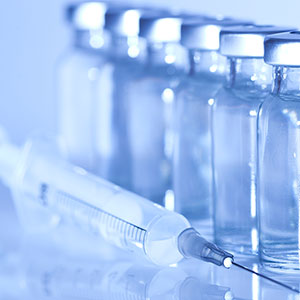 Workshop Report | Oct 31, 2011
China's Evolving Health Industry Investments
A Breakfast Roundtable with Jiankang (Jack) Zhang
China is making major investments and expanding innovation in its pharmaceutical industry and already produces more vaccines annually than any other single economy. Over the past ten years, the country's R&D spending has grown annually by 20%, with a major focus on continuing to expand and improve its domestic health industry infrastructure.
On March 15, 2013, NBR held an interactive roundtable breakfast discussion with Jiankang (Jack) Zhang, who leads PATH's China Country Program. PATH is an international nonprofit organization that transforms global health through innovation by taking an entrepreneurial approach to developing and delivering high-impact, low-cost solutions, from lifesaving vaccines and devices to collaborative programs with communities.
Key discussion points included:
What is driving such tremendous government support in these areas?

What implications do these significant investments in R&D have for the international health community, particularly for multinational pharmaceutical companies that have an established presence in China?

How well is China meeting international health standards? China has experienced several worrying incidents of poor drug quality and safety. How will these concerns affect Chinese companies global ambitions?
What are the implications of China's growing role in international health product innovation and manufacturing for global health, particularly for low resource settings?