91st Birthday Celebration for Senator Slade Gorton
On January 9, 2018, the Slade Gorton Policy Center held a reception to celebrate Senator Slade Gorton's 91st birthday. Senator Gorton was joined by longtime friend and colleague former Washington Secretary of State Ralph Munro and other special guests, including members of the 2018–19 Gorton Center Global Leaders Program (GLP) class.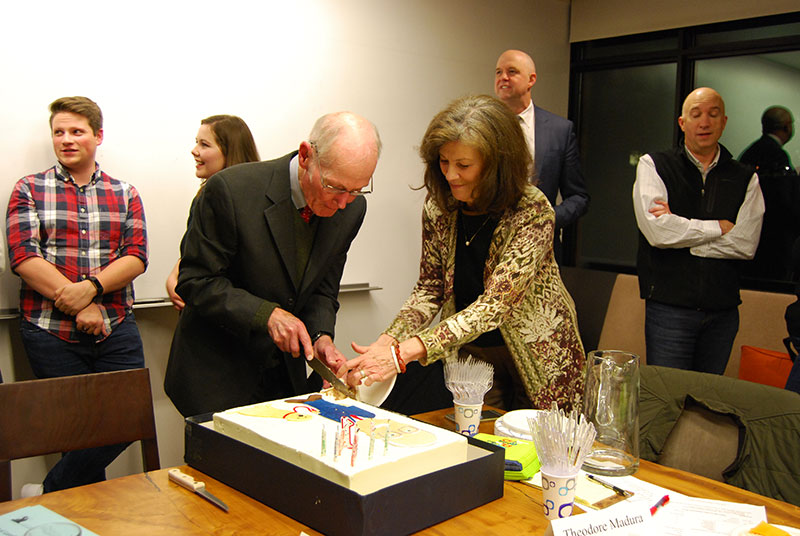 All enjoyed watching Senator Gorton lick the frosting from his fingers as he tried to cut the first piece!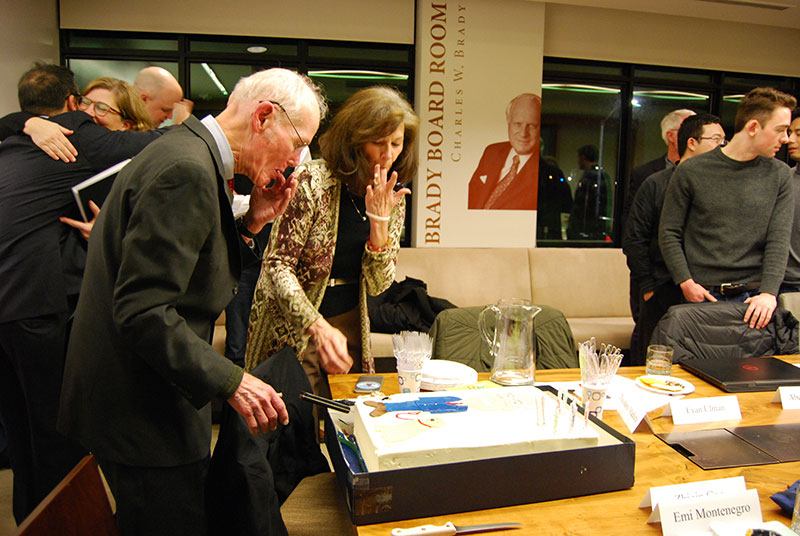 Gorton Center President Emeritus Mariana Parks didn't have much better luck, but she and Slade were rescued from that chore by one of our multitalented GLP students, and cake finally was enjoyed by all.