We are pleased to announce the 2022–23 Clean EDGE Asia Fellows. The year-long nonresident program will support the professional development of the five fellows, who will participate in discussions with policymakers, conduct research, and author publications. After completing the program, these fellows will continue their work with the experience they have gained on a range of energy market and policy issues—including technical, economic, legal, and regulatory concepts that can advance domestic and regional goals for energy security.
2022–23 Fellows
Payal Dey
University of Petroleum and Energy Studies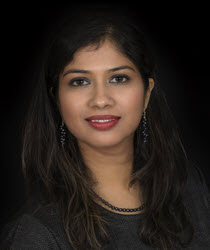 Payal Dey is Assistant Professor in Public Policy at the University of Petroleum and Energy Studies (UPES), located on the foothills of the Himalayas, India. She is concluding her PhD at the Indian Institute of Technology, Delhi during which she received the Fulbright-Nehru Doctoral Research Fellowship at the MIT Energy Initiative, Cambridge, USA. Her research focuses on developing viable business models for electrification access in developing countries. She has received seed funding for undertaking studies on: Comparative Public Policies between student-driven States of Uttarakhand and Massachusetts on Energy Transition and Analysis of women-centered schemes on clean household energy in India. Ms. Dey has close to 12 years of experience that includes working with the erstwhile Planning Commission of India and the Ministry of Finance, Government of India – authoring several high-level policy documents. Her past projects include reports for the Asian Development Bank, the World Bank, several industry chambers and international institutions on Public-Private Partnerships, financial reforms, public budgeting, and urban and rural governance. She is the founder of the Chandrabimb Foundation and member of the American Society for Public Administration (ASPA) and the South Asian Section on Public Administration (SASPA). She obtained her MSc in Public Policy and Administration from the London School of Economics where she was a recipient of the LSE-India Scholarship.

Zahid Hasan
Bangladesh Power Development Board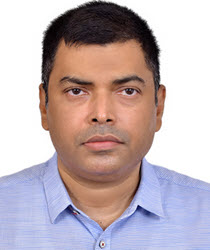 Zahid Hasan is a Deputy Director at the Bangladesh Power Development Board with a wide range of experiences as an expert in planning, designing, procurement, and implementation of energy and power facilities, with projects majorly in green energy fields. Prior to this, he managed the Energy Efficiency Component of Renewable Energy and Energy Efficiency Program as Component Manager and served as a Senior Advisor for the Sustainable Energy Development Program at GIZ. Mr. Hasan is the author of Improved Energy from Sugarcane Bagasse: Technological & Socio-economic Prospects. His research interest majorly focuses on Sustainable Energy Systems, Biomass, Energy Transition, Cross Border Energy Trading and Sustainable Procurement. He intends to enhance his capacity in market mechanism for sustainable procurement of RE as well as for networking. By training he is a Mechanical Engineer from Rajshahi University of Engineering and Technology, Bangladesh and did his Master's in Sustainable Energy Systems and Management from the Europa Universität, Flensburg, Germany with support from DAAD. He enhanced his professional skills by training in Renewable Energy Management and Finance from the George Washington University, USA; in International Development Cooperation from Humboldt University at Berlin, Germany and in Regional Energy Planning from Aalborg University, Denmark. He also has overseas training in Floating Solar Power Plant Technology, Waste Heat Recovery, and the Administration of Environmental and Social Consideration Processes for ODA Loan Projects. He has also performed several Factory Acceptance Tests (FAT) for electro-mechanical machinery.

Nghiem Thi Ngoan
GIZ, Vietnam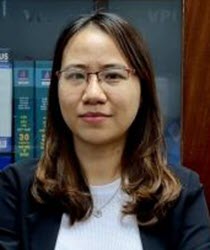 Nghiem Thi Ngoan is a Project Officer at GIZ, Vietnam where she is responsible for covering energy markets and policy in Vietnam and the Asia-Pacific area. Ms. Nghiem also has experience in building development strategies for energy companies within an energy transition context. Prior to joining GIZ, Vietnam, she worked on similar topics as a market research department manager at the Vietnam Petroleum Institute. She has also worked at the Institute of Energy Science, Vietnam, Academy of Science and Technology, where she gained experience and worked on energy demand forecasting, optimized development of Vietnam's energy system with consideration to national security, sustainable development, and the master plans of electrical power system development at provincial levels in Vietnam. Ms. Nghiem holds an MBA from the Hanoi University of Science and Technology (HUST). She graduated with an engineering degree from HUST, majoring in energy economics in 2009.

Nguyen Duc Tuyen
Hanoi University of Science and Technology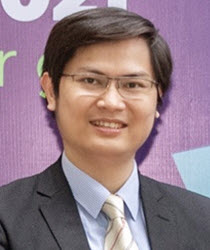 Nguyen Duc Tuyen is currently a lecturer at the Hanoi University of Science and Technology (HUST), Vietnam and an adjunct associate professor at the Shibaura Institute of Technology, Japan. Before working in Vietnam, he worked and taught at Chiba University, Tokyo University of Science, and The National Institute of Industrial Science and Technology in Japan until 2018. In July 2018, Dr. Nguyen established the 100RE Lab at HUST, with nearly 40 members specializing in renewable energy research, smart grids, and providing energy consulting services. He also built a network of students doing research and organizing the annual Student Forum. Dr. Nguyen has published more than 140 journal and conference papers and is an active reviewer of IEEE, IET, MDPI, IEEJ, Springer, and Elsevier, having reviewed hundreds of papers since 2009. His current research direction is on renewable energy, smart grids, energy storage, electric vehicles, and energy policy. He received his Master's degree in 2009 and a PhD in 2012 at the Shibaura Institute of Technology.

K.L.R.C. Wijayasinghe
Sri Lanka Ministry of Power & Energy
K.L.R.C. Wijayasinghe is a Director at the Ministry of Power & Energy, Sri Lanka. He has 17 years of experience in Sri Lanka's energy sector. Prior to his current position, he was involved in the policy development, project management, and administration of the power sector as an Assistant Director and Deputy Director at the Ministry of Power & Energy. He is a Class I officer of the Sri Lanka Administrative Service. He has made contributions to new legislation that governs the national power and renewable energy industry, such as the Sri Lanka Electricity Act in 2009 and Sri Lanka Sustainable Energy Authority Act in 2007. In addition, he has contributed to power development projects since 2005, including thermal and hydro power plants as well as power transmission projects. Mr. Wijayasinghe has interacted with multilateral and bilateral donors in project formulations within the power sector. He graduated with a bachelor's degree from the University of Colombo majoring in Physics and subsequently received two masters degrees in Public Administration and Energy Management, respectively. He plans to study the sustainable energy transition towards achieving the renewable energy targets of Sri Lanka and study the best practices in policymaking towards a successful energy transition.

2021–22 Fellows
Shafiqul Alam
GIZ, Bangladesh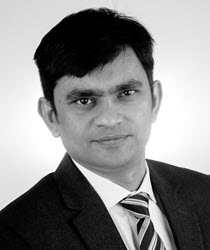 Shafiqul Alam is a senior advisor at GIZ. He has more than a decade of experience in the energy and climate change sectors of Bangladesh. As a senior advisor at GIZ, he contributes to energy efficiency and renewable energy project implementation, sectoral capacity assessment, and policy development. Prior to this, he implemented award-winning climate change mitigation projects under the Clean Development Mechanism and concluded the signing of several multi-million-dollar technical assistance grants and carbon finance agreements between private sector and multilateral development banks. In 2018, he received a fellowship from the Alexander von Humboldt Foundation, Germany, to conduct a study on the role of market-based instruments for climate change mitigation in Bangladesh. He is an engineer by training and possesses a master's in environmental economics and an MBA in finance. With the present fellowship, Mr. Alam intends to enhance his capacity on energy policymaking, draw lessons from the region, and build a strong network with experts for future collaboration.

Nguyen Linh Dan
Hanoi University of Science and Technology, Vietnam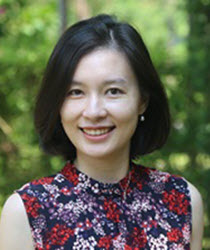 Nguyen Linh Dan is a lecturer at the Department of Industrial Economics, formerly Energy Economics, under Hanoi University of Science and Technology (HUST). Before joining HUST in late 2020, she spent four years at the Asia Pacific Energy Research Centre (APERC), a research institution for the APEC Energy Working Group based in Tokyo. She was part of the renewable energy team, involved in energy demand and supply projection, bioenergy, and low-carbon policy research. She was also the project coordinator for the Low Carbon Model Town of the APEC region and a representative of APERC at the APEC Expert Group on New and Renewable Energy. In 2008, she served as a project appraisal specialist at the Viet Nam Environmental Protection Fund for a year. Dr. Nguyen graduated with a bachelor's degree from the National Economics University, majoring in environmental economics and management. She received a master's degree and then a PhD in sustainability science from the University of Tokyo. Her research interests include cost-benefit analysis, energy planning, and sustainable development management. Born in Hanoi, Dr. Nguyen is a native speaker of Vietnamese, as well as fluent in English and using Japanese independently. Living in Japan for eleven years, she considers the country her second home.

Rajiv Ratna Panda
Research Triangle Institute Global India Private Limited (RTI India)
South Asia Regional Energy Partnership (SAREP), India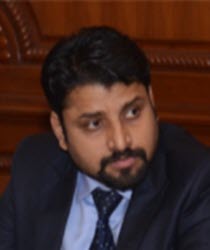 Rajiv Ratna Panda is an international energy expert, electrical engineer, management, research, energy policy, development, strategy, and multiregional energy system professional with expertise in cross-border energy trade, energy/power grid integration strategy, energy commerce and trade, and regional power/energy markets, among other areas. He possesses a unique set of knowledge and expertise across many markets, including South Asia, Southeast Asia, Asia-Pacific, Europe, and North America, on strategies, policies, and regulations. He is a power market specialist for USAID's South Asia Regional Energy Partnership (SAREP) program, implemented by RTI International in partnership with its India affiliate, Research Triangle Institute Global India Private Limited (RTI India). Mr. Panda is a trained electrical engineer with an MBA (energy) and holds advanced postgraduate degrees in engineering management and in power transmission and distribution engineering. Outside of his professional area of expertise, he takes interest in very diverse areas such as history, sociocultural, interfaith, space science, plant species, artificial intelligence, and philosophy.

Twarath Sutabutr
Ministry of Energy, Thailand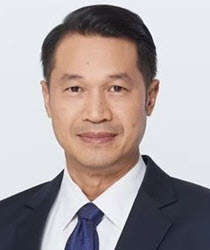 Twarath Sutabutr is a senior leader at Thailand's Ministry of Energy with experience in a wide range of public policy, including macro-energy economics and transition, climate change scenarios, job creation through promotion of renewable energy, and international cooperation. He serves as the head of Thailand's team in many bilateral and multilateral frameworks. Recently, he had the honor of being nominated to serve as a member of the Governing Board of the Renewable Energy and Energy Efficiency Partnership, an international organization promoting clean energy transition based in Vienna. Dr. Sutabutr also received an honorary doctorate degree in 2019 from the Maejo University, recognizing his work with grassroot-communities on job creation by utilizing appropriate renewable energy technologies at a local level. His knowledge and experience are further enhanced from overseas training through both online and on-campus executive programs such as the Advance Management Program at INSEAD, Stanford–National University Singapore Executive Program in International Business, Infrastructure in a Market Economy at Harvard University, and Sustainable Finance by the University of Cambridge Institute for Sustainability Leadership. Dr. Sutabutr earned his doctoral of science in civil and environmental engineering from the Massachusetts Institute of Technology (MIT), a master of engineering (soil mechanics) from the Asian Institute of Technology and a bachelor of engineering (civil) from Chulalongkorn University.
Niharika Tagotra
World Resources Institute, India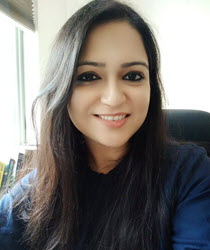 Niharika Tagotra is a nuclear physicist and currently a doctoral candidate in international politics at the School of International Studies, Jawaharlal Nehru University (JNU), New Delhi. She is concurrently working as a senior research specialist for the World Resources Institute in India. Prior to enrolling in a doctorate program, Ms. Tagotra completed her master in philosophy from Jawaharlal Nehru University (JNU), New Delhi, in international politics. She also has a master of technology in nuclear science and technology from the University of Delhi and a master of science in nuclear plant design from the University of Paris. During her master's course, she interned at the Indira Gandhi Centre for Atomic Research in Kalapakkam, working on the indigenously developed Fast Breeder Reactor technology. Ms. Tagotra has also worked with the Atomic Energy Commission of France, Cadarache, as a project assistant on sodium-cooled fast reactor core technology.
2020–21 Fellows
Mandira Adhikari
Nepal Electricity Authority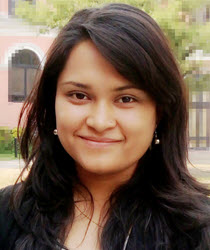 Mandira Adhikari has been working as a mechanical engineer in the Power Trade Department of Nepal Electricity Authority since 2014. Her major task is to facilitate the signing of power purchase agreements with independent power producers (IPPs) and to monitor IPPs' hydropower projects under construction to check for standard/legal/contractual compliances. Prior to this, she worked on the Nepal Energy Efficiency Programme with the German Corporation for International Cooperation (GmbH), where she gained experiences on energy efficiency in grid-connected and rural households. Her interests in energy sector mostly stemmed from having witnessed an ongoing paradigm shift in the Nepalese power sector, which includes major policy changes, unbundling of the power sector, and initiation of power markets. Ms. Adhikari earned an MSc in mechanical systems design and engineering from Tribhuvan University and an MBA from Pokhara University.
Astha Gupta
Renewable Energy Consultant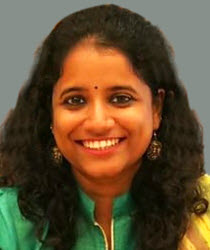 Astha Gupta has worked in India's renewable energy sector for seven years. She is currently a consultant for the International Energy Agency as the lead country analyst and coordinator for India, a role in which she focuses on clean energy transitions in emerging economies. Prior to this, Ms. Gupta worked at The Energy Resources Institute (TERI), where she focused on renewable energy policy research, decentralized clean energy solutions, and assessment of bioenergy potential for industrial applications. Her experience related to energy access encompasses electrification in India and the review of government energy policy and initiatives. During her tenure at TERI, she was responsible for coordinating the Indian Technical and Economic Cooperation (ITEC) training program on "Renewable Energy and Energy Efficiency" for the government officials representing countries in Asia and Africa. Ms. Gupta completed a master's degree in renewable energy engineering and management in 2013 from TERI School of Advanced Studies in New Delhi.
Han Phoumin
Economic Research Institute for ASEAN and East Asia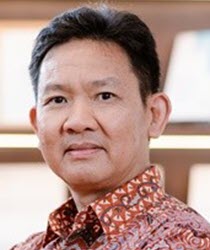 Han Phoumin serves as a senior energy economist at the Economic Research Institute for ASEAN and East Asia. He has worked at various international and intergovernmental organizations and multidisciplinary research consortiums related to energy markets and technologies, environment, integrated water resource management, governance, and economic development. Much of his career in the past twelve years has revolved around the power sector, especially in the areas of electricity market integration, waste to energy, sustainable hydropower development, renewable energy policy research, energy efficiency and conservation, clean coal technology, energy security, and energy demand and supply forecasting. Dr. Han earned his PhD in economic development and policies from Kobe University, where he also specialized in applied econometrics.
Mirza Sadaqat Huda
OSCE Academy in Bishkek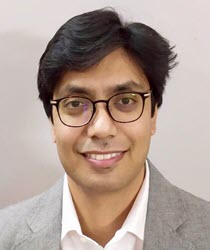 Mirza Sadaqat Huda is a postdoctoral research fellow at the OSCE Academy in Bishkek, Kyrgyzstan. He is also a nonresident fellow at Energy Peace Partners in California. Currently, he is studying the energy-related investments of China's Belt and Road Initiative, the development of renewable energy in South Asia, and global climate governance. He has engaged in multiple projects on energy and regional integration at the University of Queensland, Nanyang Technological University, and Griffith University. Dr. Huda's analysis on energy integration and natural resource governance in Asia has been published in Energy Policy, Geoforum, Water International, and Energy Research & Social Science. He regularly contributes op-eds to the Policy Forum, the East Asia Forum, and the Australian Institute of International Affairs. He is the author of Energy Cooperation in South Asia: Utilizing Natural Resources for Peace and Sustainable Development. Dr. Huda earned a PhD from the Sustainable Minerals Institute of the University of Queensland and master's and bachelor's degrees from Macquarie University and the University of Canberra, respectively.
Huong Le Thu
Australian Strategic Policy Institute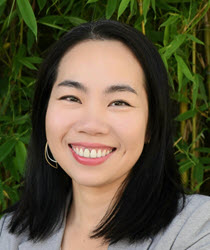 Huong Le Thu is a senior analyst in the Defence and Strategy Program at the Australian Strategic Policy Institute (ASPI). Her research addresses Southeast Asia's relations with the great powers and is interested in the connection between energy and national security. Among Dr. Le Thu's current projects is an assessment of the drivers of strategic competition among China, Japan, and the United States to shape energy security and infrastructure development in the Mekong subregion. Prior to joining ASPI, she worked at the Coral Bell School of Asia Pacific Affairs in Australia, the Institute of Southeast Asian Studies in Singapore, and the Institute of International Relations in Taiwan, as well as at intergovernmental organizations. Dr. Le Thu was among the inaugural IISS Shangri-La Young Leaders in 2016 and was recognized as one of the "40 under 40 most influential Asian Australians" in 2019. She has published with the Pacific Review, Oxford University Press, Cambridge University Press, Asia Policy, Financial Times, Nikkei Asian Review, Global Asia, Straits Times, Japan Times, Taipei Times, and Australian Financial Review, among others. Dr. Le Thu speaks five languages and has published in four of them. Dr. Le Thu received her PhD from the National Cheching University, Taiwan.