We are pleased to announce NBR's 2020–21 Asia EDGE Fellows. The year-long nonresident program will support the professional development of the five fellows, who will participate in discussions with policymakers and publish their findings with guidance from NBR's staff. After completing the program, the fellows will draw on the experience they have gained to continue their work on a range of energy market and policy issues—including on technical, economic, legal, and regulatory concepts that can advance domestic and regional goals for energy security.
2020–21 Fellows
Mandira Adhikari
Nepal Electricity Authority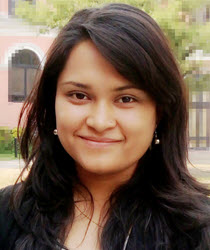 Mandira Adhikari has been working as a mechanical engineer in the Power Trade Department of Nepal Electricity Authority since 2014. Her major task is to facilitate the signing of power purchase agreements with independent power producers (IPPs) and to monitor IPPs' hydropower projects under construction to check for standard/legal/contractual compliances. Prior to this, she worked on the Nepal Energy Efficiency Programme with the German Corporation for International Cooperation (GmbH), where she gained experiences on energy efficiency in grid-connected and rural households. Her interests in energy sector mostly stemmed from having witnessed an ongoing paradigm shift in the Nepalese power sector, which includes major policy changes, unbundling of the power sector, and initiation of power markets. Ms. Adhikari earned an MSc in mechanical systems design and engineering from Tribhuvan University and an MBA from Pokhara University.
Astha Gupta
Renewable Energy Consultant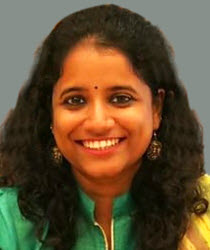 Astha Gupta has worked in India's renewable energy sector for seven years. She is currently a consultant for the International Energy Agency as the lead country analyst and coordinator for India, a role in which she focuses on clean energy transitions in emerging economies. Prior to this, Ms. Gupta worked at The Energy Resources Institute (TERI), where she focused on renewable energy policy research, decentralized clean energy solutions, and assessment of bioenergy potential for industrial applications. Her experience related to energy access encompasses electrification in India and the review of government energy policy and initiatives. During her tenure at TERI, she was responsible for coordinating the Indian Technical and Economic Cooperation (ITEC) training program on "Renewable Energy and Energy Efficiency" for the government officials representing countries in Asia and Africa. Ms. Gupta completed a master's degree in renewable energy engineering and management in 2013 from TERI School of Advanced Studies in New Delhi.
Han Phoumin
Economic Research Institute for ASEAN and East Asia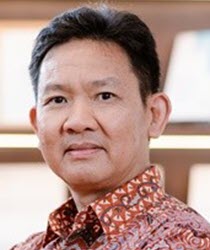 Han Phoumin serves as a senior energy economist at the Economic Research Institute for ASEAN and East Asia. He has worked at various international and intergovernmental organizations and multidisciplinary research consortiums related to energy markets and technologies, environment, integrated water resource management, governance, and economic development. Much of his career in the past twelve years has revolved around the power sector, especially in the areas of electricity market integration, waste to energy, sustainable hydropower development, renewable energy policy research, energy efficiency and conservation, clean coal technology, energy security, and energy demand and supply forecasting. Dr. Han earned his PhD in economic development and policies from Kobe University, where he also specialized in applied econometrics.
Mirza Sadaqat Huda
OSCE Academy in Bishkek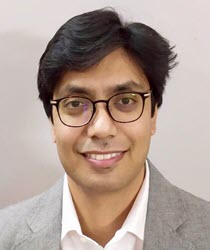 Mirza Sadaqat Huda is a postdoctoral research fellow at the OSCE Academy in Bishkek, Kyrgyzstan. He is also a nonresident fellow at Energy Peace Partners in California. Currently, he is studying the energy-related investments of China's Belt and Road Initiative, the development of renewable energy in South Asia, and global climate governance. He has engaged in multiple projects on energy and regional integration at the University of Queensland, Nanyang Technological University, and Griffith University. Dr. Huda's analysis on energy integration and natural resource governance in Asia has been published in Energy Policy, Geoforum, Water International, and Energy Research & Social Science. He regularly contributes op-eds to the Policy Forum, the East Asia Forum, and the Australian Institute of International Affairs. He is the author of Energy Cooperation in South Asia: Utilizing Natural Resources for Peace and Sustainable Development. Dr. Huda earned a PhD from the Sustainable Minerals Institute of the University of Queensland and master's and bachelor's degrees from Macquarie University and the University of Canberra, respectively.
Huong Le Thu
Australian Strategic Policy Institute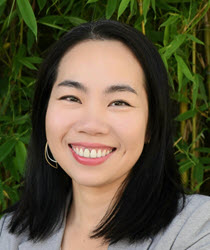 Huong Le Thu is a senior analyst in the Defence and Strategy Program at the Australian Strategic Policy Institute (ASPI). Her research addresses Southeast Asia's relations with the great powers and is interested in the connection between energy and national security. Among Dr. Le Thu's current projects is an assessment of the drivers of strategic competition among China, Japan, and the United States to shape energy security and infrastructure development in the Mekong subregion. Prior to joining ASPI, she worked at the Coral Bell School of Asia Pacific Affairs in Australia, the Institute of Southeast Asian Studies in Singapore, and the Institute of International Relations in Taiwan, as well as at intergovernmental organizations. Dr. Le Thu was among the inaugural IISS Shangri-La Young Leaders in 2016 and was recognized as one of the "40 under 40 most influential Asian Australians" in 2019. She has published with the Pacific Review, Oxford University Press, Cambridge University Press, Asia Policy, Financial Times, Nikkei Asian Review, Global Asia, Straits Times, Japan Times, Taipei Times, and Australian Financial Review, among others. Dr. Le Thu speaks five languages and has published in four of them. Dr. Le Thu received her PhD from the National Cheching University, Taiwan.