NBR Delegation to Taiwan Led by Admiral Philip S. Davidson
Trip Summary
An NBR delegation led by Admiral Philip S. Davidson (ret.) and NBR vice president for research Alison Szalwinski traveled to Taiwan on January 31-February 3, 2023, for a week of meetings with members of the Taiwan government and civil society as well as U.S. government. The trip aimed to strengthen bilateral understanding and exchange perspectives between the United States and Taiwan. Delegation participants included Admiral Davidson, Tami Overby (Albright Stonebridge Group), James Schoff (Sasakawa Peace Foundation USA), Alison Szalwinski (NBR), April Herlevi (NBR), and Rachel Bernstein (NBR).
Throughout the course of the week the delegation met leaders and high-level staffers of the Taiwan Foundation for Democracy and Institute for National Defense Research Studies as well as the American Institute in Taiwan, the Mainland Affairs Council, Ministry of Economic Affairs, National Security Council, and Ministry of Defense. Notably, the delegation also met with the Minister of Foreign Affairs Joseph Wu, and President Tsai Ing-wen.
In her opening remarks, President Tsai welcomed Admiral Davidson and the NBR delegation, noting Admiral Davidson's contributions to Taiwan's security. She also underscored Taiwan's commitment to boosting its defense capabilities and to strengthening relations with the United States across a range of domains including, trade, supply chain resilience and security, military, and science and technology.
Admiral Davidson thanked President Tsai for the warm welcome and noted that he was in Taiwan to listen and to learn to better inform his own understanding through productive and compelling conversations. He also highlighted the vibrancy of Taiwan's democracy and society, and the energy of life in Taipei.
Delegation meetings focused on several key themes and discussion points, including the increasing sense of urgency and increased preparation in Taiwan to bolster its defense; lessons learned from the full-scale invasion of Ukraine; continued gray-zone operations and the effects of disinformation; trade, economic, and energy concerns; and outlooks and impacts of the 2024 elections in both Taiwan and the United States.
Members of the delegation noted that they left the trip with a more informed understanding of U.S.-Taiwan relations as well as key issues and priorities in Taiwan.
The NBR delegation meeting President Tsai Ing-wen
---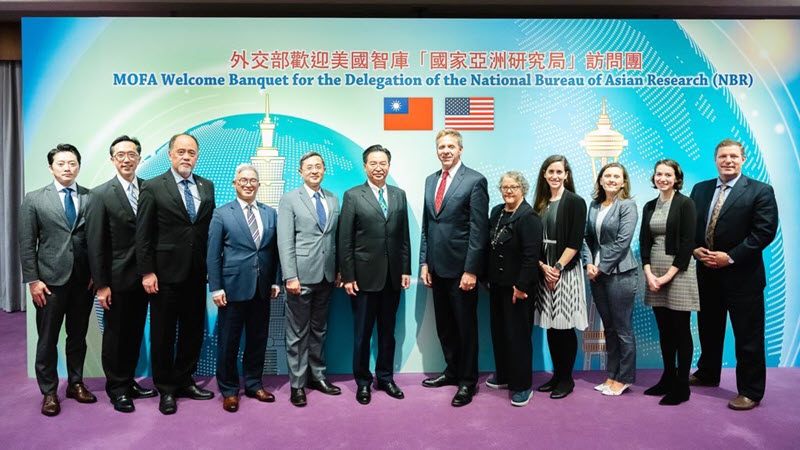 The NBR delegation meeting with the Ministry of Foreign Affairs with Foreign Minister Joseph Wu
---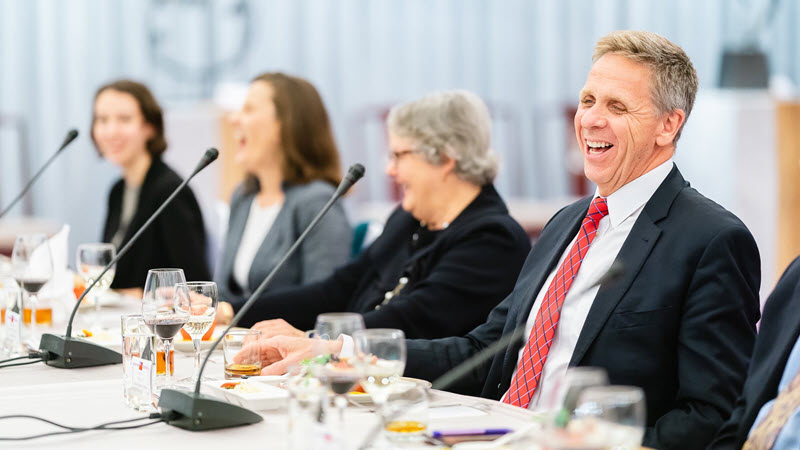 Admiral Davidson at a dinner with the Ministry of Foreign Affairs
---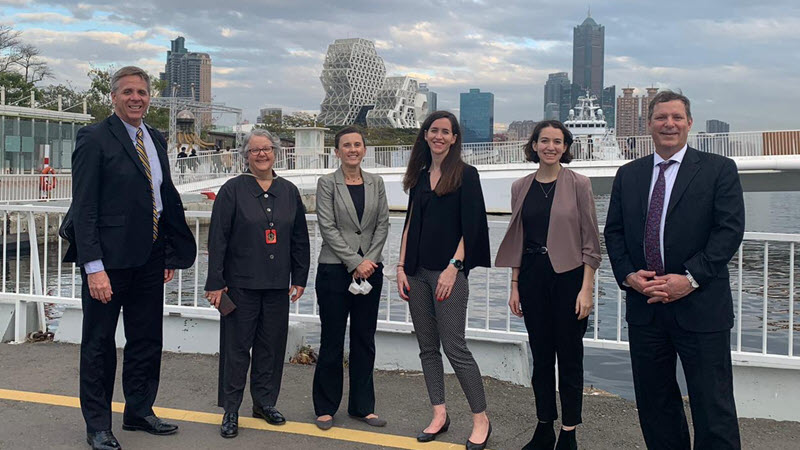 The NBR delegation in Kaohsiung