July 2022 NextGen Leaders Security Delegation
July 25–29, 2022
The July 2022 delegation of the U.S.-ROK Next Generation Leaders Program (NextGen) included eight rising Asia policy professionals with interests in diverse fields spanning defense, human rights, democracy and governance, and technology. Led by Evans Revere (Albright Stonebridge Group), who formerly was the deputy chief of mission and later chargé d'affaires at the U.S. Embassy in Seoul, the delegation traveled to Seoul for a week of engagements with ROK and U.S. government agencies, experts in research and academia, military officials, civil society leaders, and foreign correspondents.
The delegation first met with Lieutenant General (ret.) Chun In-bum for a robust discussion on South Korea's evolving security landscape, ROK military affairs, and pressing challenges for the U.S.-ROK alliance. Participants joined a briefing on ROK defense policy with the director general for international policy at the Ministry of National Defense, heard from the deputy general for North American affairs at the Ministry of Foreign Affairs, and spoke with the deputy minister for unification policy at the Ministry of Unification to gain a greater sense of South Korea's political and security priorities, including the denuclearization of the Korean Peninsula and the process toward peaceful unification.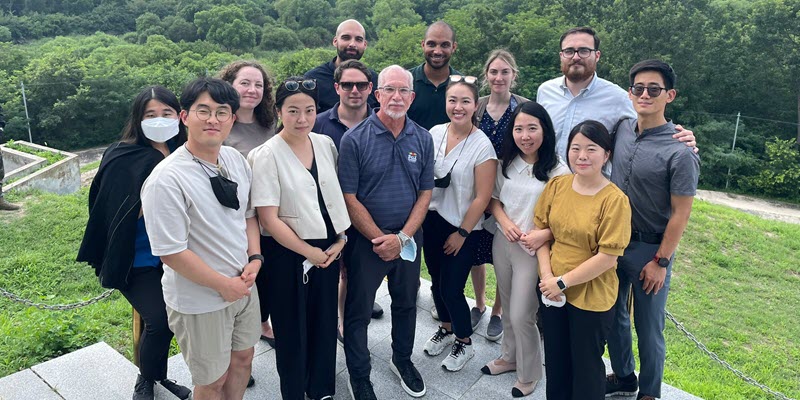 In a visit to the ROK National Assembly, delegates met with assembly member Youn Kun-young, who offered his perspective on domestic policy under the Yoon Suk-yeol administration, foreign policy, and inter-Korean relations. The delegation also met with the presidential secretary for national security strategy to discuss President Yoon's national security agenda and priorities.
To learn more about human rights in North Korea, participants joined a dinner with several leaders from civil society organizations, including Sokeel Park (Liberty in North Korea), Daehyun Park (Woorion), Felicia Ahn (Unification Media Group), Ethan Shin (Transitional Justice Working Group), and Chad Miller (Database Center for North Korean Human Rights). The delegation also participated in a welcome lunch with Geun Lee, president of the Korea Foundation, and dined with foreign media correspondents from news organizations such as Reuters, NK News, and Voice of America.
The delegates were able to engage with U.S. government and military officials while in South Korea. At the U.S. Embassy in Seoul, participants joined a country briefing with section officers to explore the current state of relations between the United States and South Korea. During a visit to Camp Humphreys, the delegation was briefed by the UN Command and representatives of U.S. Forces Korea. There, they took part in a candid discussion on the strengths and challenges of the U.S.-ROK combined command structure, North Korea's nuclear and missile capabilities, and extended deterrence.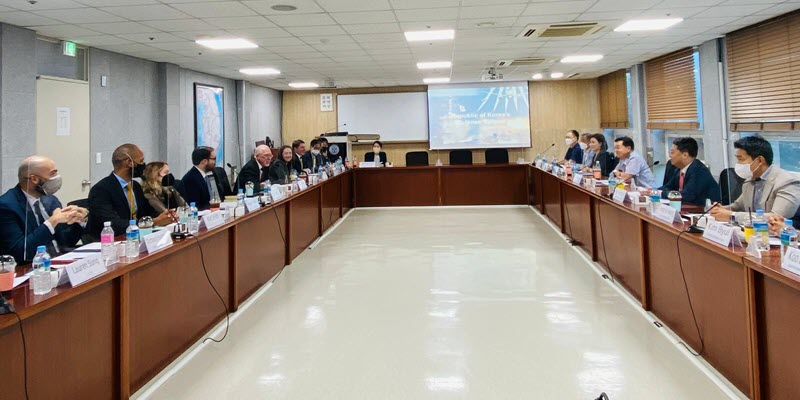 In a roundtable with Korea National Defense University, the delegates joined the university's president, Haeil Jung, and Professor Youngjun Kim for an in-depth discussion on ROK defense policy, the impact of Russia's invasion of Ukraine on Northeast Asia, and the future of the U.S.-ROK alliance. The delegation also joined a lunch with next-generation experts from Korea, including Gibun Kim (Korean Institute for Defense Analyses), Daekwon Son (Sogang University), Sea Young (Sarah) Kim (Yonsei University), and Dongjoon Park (Peace and Democracy Institute, Korea University). At the Asan Institute for Policy Studies, the delegates met the think tank's president, Choi Kang, and research fellows to converse on South Korea's foreign relations with the United States, Japan, North Korea, and China.
In order to incorporate Korean cultural activities into their schedule, the delegation visited popular museums, cultural centers, and historical sites. These included trips to Gyeongbok Palace, the National Museum of Korean Contemporary History, and Gwangjang Market. The group also traveled to the Joint Security Area at the Demilitarized Zone to learn more about inter-Korean relations and the security landscape on the peninsula.
DELEGATION
Participants' titles and institutional affiliations as of the time of the delegation.

Joshua Fitt
Associate Fellow, Center for a New American Security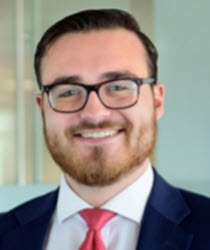 Joshua Fitt is an Associate Fellow with the Asia-Pacific Security Program at CNAS. He focuses on U.S. East Asian security strategy and specializes in Japanese and Korean Peninsular affairs. Fitt has diverse field experience in Asia.
In 2017, he took part in a research trip to South Korea to study issues faced by North Korean defectors that included the rare opportunity to visit a Hanawon resettlement facility. He spent several months in Japan as an earthquake and tsunami disaster relief volunteer with IsraAID in 2016, working in Kumamoto, Iwate, and Miyagi Prefectures, including time as a fisherman's assistant on the decimated Tohoku coast. After being awarded the Richard U. Light Fellowship in 2015, Fitt attended an immersive Japanese language study program in Tokyo that featured extensive one-on-one instruction.
Before joining CNAS, Fitt was a campaign field organizer during the 2018 midterm elections in the Upper Midwest, where he spoke with thousands of voters about issues ranging from Chinese tariffs to improving the VA hospital system.
He earned his BA in East Asian Studies from Yale University. Fitt's thesis explored why some ethnic Koreans in Japan choose to affiliate with the pro-DPRK Chosen Soren. He is proficient in Japanese.
---
Melodie Ha
Manager, Aeyon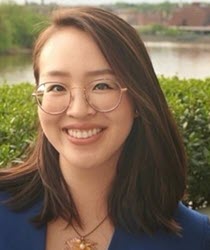 Melodie Ha is a Manager in Aeyon's Defense Sector, where she supports the Department of Defense on defense technology and innovation issues. Prior to Aeyon, she was a Management Consultant for Guidehouse's National Security Sector, where supported various projects at the U.S. Department of State. Melodie has also worked for the National Defense University, the Center for a New American Security, and Harvard University. She is a skilled national security professional with expertise in emerging science and technology, U.S. defense policy, and Chinese military.
Melodie received an MA in Security Studies from Georgetown University's School of Foreign Service, and a BA in Political Science and Chinese Language from Wellesley College. She served as a David L. Boren Fellow to Beijing, China in 2017. Melodie is passionate about women and diversity in international security.
---
Richard Haddock
Program Manager, George Washington University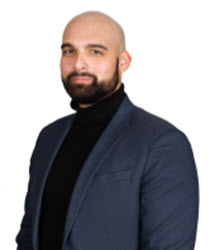 Richard Haddock is currently the Program Manager for the East Asia National Resource Center (NRC) at George Washington University. The NRC is supported by a Title VI grant from the U.S. Department of Education. In this role, Mr. Haddock is primarily responsible for East Asia learning content development, strategic planning and grant management, liaising with key community and educational stakeholders, and reporting to the Department of Education. He is also a member of the UC Berkeley U.S.-Taiwan Next Generation Working Group, where he is conducting a research project on the current state and future prospects of Taiwan Studies in the United States. He has held positions at the Sigur Center for Asian Studies, the National Democratic Institute, the American Institute in Taiwan, and the U.S. Department of State.
Mr. Haddock is currently pursuing a Ph.D. in Public Policy and Public Administration at GW, focusing on digital democracy and e-governance development in the Asia-Pacific. He holds an M.A. in Asian Studies from the Elliott School, with a concentration on domestic politics and foreign policy of East Asia. He graduated from the University of Central Florida with a B.A. in Political Science and minors in Asian Studies and Diplomacy.
---
Paul Kyumin Lee
Program Specialist for Youth Programs, U.S. Institute of Peace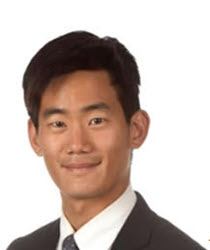 Paul Kyumin Lee is a Senior Program Assistant for Youth Programs at the U.S. Institute of Peace, and previously worked in the China and North Korea program at USIP. Before joining USIP, Paul worked in the Asia Program at the Carnegie Endowment for International Peace as a James C. Gaither Junior Fellow. Outside of work, he volunteers as the President of Divided Families USA, an NGO that advocates for a formal mechanism for Korean Americans to reunite with their relatives in North Korea, and co-produces the Divided Families Podcast, a platform for connecting stories of family separation. Paul has been a dialogue facilitator at the Strait Talk Symposium, a civil society dialogue workshop at Brown University and the University of California, Berkeley for youth from mainland China and Taiwan, and at Seeds of Peace, a summer camp in Maine for teenagers from conflict areas. He graduated from Yale University with a bachelor's in political science and speaks Korean, Mandarin, Japanese, and Spanish.
---
Michael Mansour
Director of Global Government Affairs, SK hynix America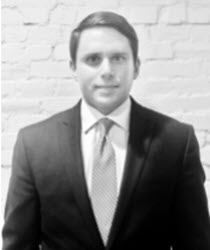 Michael Mansour recently began a position with SK hynix America as Director of Global Government Affairs. He previously spent 12.5 years on Capitol Hill working for four members of Congress, most recently serving as Deputy Chief of Staff to Congressman Adam Kinzinger, a sixth-term representative from the 16th District of Illinois. Mr. Mansour handled various policy issues for Rep. Kinzinger, including technology, telecommunications, energy, national security, and foreign policy. In the 116th Congress, Rep. Kinzinger was appointed as a senior member of the House China Task Force, and Mr. Mansour took on that work as well. He received his undergraduate degree in political science and history from the University of Georgia and his master's degree in national security and strategic studies from the United States Naval War College. He lives in Washington, D.C. with his wife, son, and two dogs.
---
Kirt Smith
Policy Analyst, U.S.-China Economic and Security Review Commission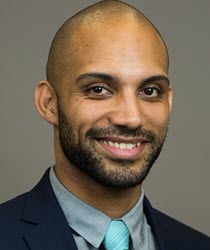 Kirt Smith is a Policy Analyst for Security and Foreign Affairs at the U.S.-China Economic and Security Review Commission, where his portfolio focuses on China's cyber warfare and espionage capabilities, Hong Kong, and Chinese diplomatic engagement in Southeast Asia, the Middle East, and Central Asia. Since February 2021, he has worked as an active member in the North Korea Cyber Working Group with the Belfer Center for Science and International Affairs at Harvard University.
Prior to joining the Commission staff in 2021, he worked for the Congressional Research Service in the Foreign Affairs, Defense, and Trade Division's Asia Section where he supported Congressional committees, Members, and staff in developing legislative priorities for the Indo-Pacific region. He has also spent over four years working and studying across Asia―first Japan, then South Korea, Thailand, and finally China. During his two years in South Korea, Kirt was posted as the native English teacher at Busan Science High School (부산과학고등학교) through EPIK (English Program in Korea).
He holds a Master of Global Policy Studies from the Lyndon B. Johnson School of Public Affairs at the University of Texas – Austin, and a B.A. in French from the University of New Orleans. In his spare time, he seeks opportunities to maintain his Korean language proficiency.
---
Lauren Sung
Analyst, Center for Advanced Defense Studies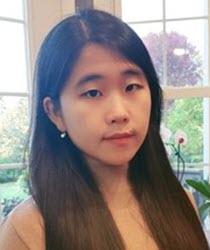 Lauren Sung is a Deputy Director and Portfolio Manager on the State-Sponsored Threats Program at C4ADS (the Center for Advanced Defense Studies), a Washington DC-based think tank that harnesses publicly available information (PAI) to map, track, and disrupt transnational illicit networks. In this capacity, she directs the Program's work on proliferation financing, malign influence operations, and state-sponsored illicit activity in the maritime domain by China, the DPRK, Russia, and Iran. Lauren's team also coordinates the development of C4ADS' geospatial intelligence and maritime domain awareness capabilities.
Lauren was previously an Analyst in the same Program, specializing in issues pertaining to DPRK procurement networks, Chinese threat finance, and transnational organized crime in East Asia. She has authored reports on the DPRK's exploitation of regional black markets to skirt export controls and international sanctions, and maritime and financial regulatory loopholes that enable obfuscation tactics of merchant vessels engaging in illicit activities at sea.
Prior to joining C4ADS, Lauren worked in strategic advisory consulting and investigative due diligence. She received her M.A. in Asian Studies at Georgetown University's School of Foreign Service and her B.A. in Asian and Middle Eastern Studies from the University of Cambridge. She is a fluent speaker of Korean, Chinese, and Japanese.
---
Maggie Tennis
Foreign Affairs Officer, Department of State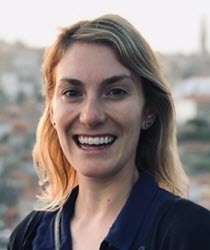 Maggie Tennis is a Foreign Affairs Officer and Presidential Management Fellow at the U.S. Department of State. Previously, she was a McCain Fellow at the Office of the Secretary of Defense and a Fellow at the Foreign Policy Research Institute. Before that, she worked on bilateral arms control and nuclear risk reduction for Ambassador Strobe Talbott at the Brookings Institution and as a Herbert Scoville Jr. Fellow at the Arms Control Association. She holds a Master's in Public Affairs from Princeton University's School of Public and International Affairs and a B.A. from Brown University.
---
Evans Revere
Senior Advisor, Albright Stonebridge Group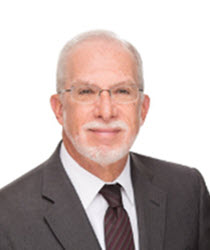 Evans Revere is a Senior Advisor at Albright Stonebridge Group, where he advises clients on entry and growth strategies throughout Asia, with a specific focus on Korea, China, and Japan.
Mr. Revere brings decades of experience as an expert on Asia-related matters to his work with clients. During a distinguished career as one of the U.S. Department of State's top Asia experts, he served as Acting Assistant Secretary of State for East Asian and Pacific Affairs and Principal Deputy Assistant Secretary, managing U.S. relations with the Asia-Pacific region and leading an organization of 950 American diplomats and 2,500 Foreign Service National employees.
During his government career, Mr. Revere won numerous awards for his work throughout the Asia region and in Washington. He was Deputy Chief of Mission and later Chargé d'Affaires at the U.S. Embassy in Seoul and also served in China, Taiwan, and Japan. Renowned for his expertise on North Korea, he has hundreds of hours of negotiating experience with North Korean officials and frequently participates in official and informal dialogues with Pyongyang's representatives.
Mr. Revere previously served as President and CEO of The Korea Society, where he organized the historic concert in Pyongyang by the New York Philharmonic Orchestra. Today, he draws on his 50 years of Asia experience in his capacity as Non-Resident Senior Fellow at the Brookings Institution. His commentary on Asia often appears in leading media outlets in the United States, Asia, and Europe, including ABC, CNBC, CNN, the New York Times, and Reuters.
Mr. Revere is a graduate of Princeton University, a U.S. Air Force veteran, and a Life Member of the Council on Foreign Relations. He is fluent in Chinese, Japanese, and Korean.
---
Sanghyun Han
Program Coordinator, The National Bureau of Asian Research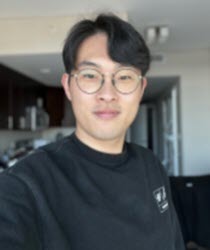 Sanghyun Han is an Assistant Group Rapporteur at National Bureau of Asian Research (NBR) and a Consultant at Asia Security Initiative, Atlantic Council. Prior to joining, he worked at the Atlantic Council, Institute of International Studies, Institute of Foreign Affairs and National Security, and East Asia Foundation. He is the author of two book chapters on EU space strategy and export control policy on emerging technologies as well as published a peer-reviewed article on US export control policy. Sanghyun holds a B.A. in International Studies from the Catholic University of Korea and will pursue Ph.D. in International Affairs, Science, and Technology from Sam Nunn School of International Affairs, Georgia Institute of Technology after graduating with M.A. in International Relations at Seoul National University.
---
Melanie Berry
(Program Coordinator)
Senior Project Manager, Political and Security Affairs, The National Bureau of Asian Research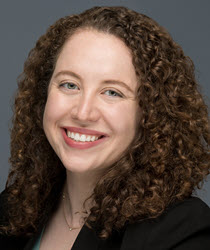 Melanie Berry is a Senior Project Manager with the Political and Security Affairs group at NBR. In this position, she manages projects related to U.S. engagement with allies and partners in the Indo-Pacific, focusing on Northeast Asia and Oceania. She previously worked as an intern with the Political and Security Affairs group from 2017 to 2018.
Prior to joining NBR, Ms. Berry was a Senior Associate at The Asia Group, where she provided clients with analysis and advice on Japan's political dynamics, regional trade and defense strategy, and market and regulatory trends, as well as U.S.-Japan alliance relations. She also worked in Japan as an intern at the Asia Pacific Initiative in Tokyo and as an Assistant Language Teacher with the Japan Exchange and Teaching Program in Gunma Prefecture.
Ms. Berry holds an MA in Asian Studies with a concentration in Politics and Security from Georgetown University's Edmund A. Walsh School of Foreign Service. She also graduated from the University of Virginia with a BA in History and Japanese Language and Literature and attended the Kyoto Consortium for Japanese Studies at Doshisha University in Kyoto, Japan.
---
Darlene Onuorah
(Program Assistant)
Project Associate, Political and Security Affairs, The National Bureau of Asian Research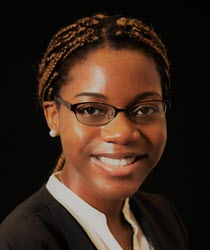 Darlene Onuorah is a Project Associate with Political and Security Affairs at NBR. She supports various projects such as the Strategic Asia Program, the U.S.-ROK Next Generation Leaders Program, and grant proposals.
Prior to joining NBR, Ms. Onuorah was a Japan Security Policy intern for the Stimson Center in Washington D.C., where she researched and analyzed Japanese security issues and provided publications and events support for the Japan Program. Ms. Onuorah also worked for the Embassy of Japan in the Japan Exchange and Teaching (JET) Program office, helping to review and process thousands of JET applications. She has also held legislative and policy internships back in her home state of Texas.
Ms. Onuorah holds a master's degree in international affairs with a concentration in U.S. foreign policy from the George Washington University Elliott School of International Affairs and a bachelor's degree in Global Studies from St. Edward's University in Austin, TX. Ms. Onuorah speaks Japanese, and her research interests include U.S.-Japan relations, Japanese defense policy, and East Asian political and security affairs.
---
Eunwoo Joo
(Program Assistant)
Korea Foundation Research Fellow, Political and Security Affairs, The National Bureau of Asian Research
Eunwoo Joo is a Korea Foundation Research Fellow with Political and Security Affairs at NBR. In this role, she provides research and logistical support for various projects such as the U.S.-ROK Next Generation Leaders Program and carries out an independent research project.
Prior to joining NBR, Ms. Joo worked as a research assistant in several research projects dealing with a variety of international affairs issues. Ms. Joo holds a bachelor's degree and a master's degree in Political Science and International Relations from Ewha Womans University. Her research focuses on nontraditional threats to national security, including cybersecurity, information warfare, and psychological warfare. Her MA thesis, titled "Is Cyberwarfare Really a Weapon of the Weak? Evaluation in Four Different Domains of the U.S.-Iran Asymmetric Cyberwarfare," received an Outstanding Thesis Award. She has also co-authored several journal articles addressing the topics like psychological warfare against North Korea and ROK's digital diplomacy.
---
Mary Black
(Program Assistant)
Intern, Political and Security Affairs, The National Bureau of Asian Research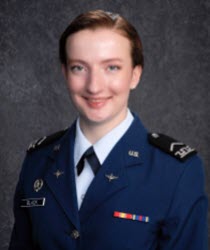 Mary Black completed an internship with the Political and Security Affairs team at NBR. In addition to her support of the U.S.-ROK Next Generation Leaders Program, she assisted with conferences, prepared research and current events reports to staff, and conducted a Q&A.
Mary is a senior at the U.S. Air Force Academy majoring in Foreign Area Studies with East Asia and Military Strategy focuses and minoring in Japanese and French. She serves as her squadron academic officer responsible for mentoring fellow cadets in academic growth. She staffs several Academy clubs and events including the National Character and Leadership Symposium that welcomes subject matter experts to discuss honorable living with the 4,000-strong cadet wing. As part of the selective Martinson Honors Program, Mary dedicated her research to the Indo-Pacific strategic landscape, focusing on relations between Japan and South Korea. Recently, she presented her research paper, "K-Pop Soft Power: How the South Korean Government Rides the Hallyu Wave." She has conducted research with faculty from the Asia-Pacific Center for Security Studies and has traveled to South Korea. She maintains intermediate language proficiencies in Japanese and French while also self-studying Korean and Russian. Mary graduates in June 2023 with a Bachelor of Science as a commissioned U.S. Air Force officer entering the intelligence career field.
---