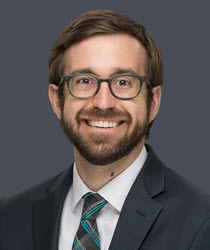 Thomas Santos is a Project Associate with Political and Security Affairs group at NBR.
Mr. Santos supports various projects, such as the PLA Executive Education Course, Chinese Military Modernization, and other projects focusing on topics in the region.
Prior to joining NBR, Mr. Santos worked as an Assistant Language Teacher in the Japan Exchange Teaching (JET) program and was an intern both at the Mansfield Foundation and with the Stimson's Center's Japan Program.
Mr. Santos holds a master's degree in international affairs with a dual concentration in U.S. foreign policy and Asia, with a capstone project on Chinese disinformation in Australia. He earned his bachelor's degree in International Studies with minors in religion and Japanese language and culture from the University of Florida, where he also participated in the International Scholars Program, studied abroad at Nanzan University in Japan, and was an officer in the university judo club.