Scott Stoll
Partner (Ret.)
Ernst & Young LLP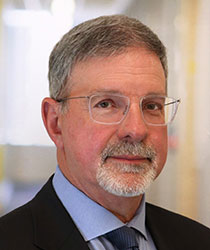 Mr. Stoll was a partner in EY's Financial Services Organization based in San Francisco. He has more than 32 years of experience in the financial services industry, including leading EY's teams serving global and national clients. In this capacity, Mr. Stoll advised financial institutions on strategic matters such as globalization and regulatory change, and the related impacts on business and operating models.
Mr. Stoll has substantial experience working with financial institutions on risk management issues. He has worked with clients on numerous initiatives covering market risk, credit risk, operational risk, and asset/liability management. He has also assisted financial institutions in developing and implementing enterprise-wide risk management frameworks and risk-adjusted performance measurement frameworks. Mr. Stoll has significant experience with internal controls frameworks.
Mr. Stoll also has experience assisting financial institutions with a variety of finance initiatives including IFRS conversions and finance transformations.
Mr. Stoll worked for EY since September 1982 in the San Francisco, Pittsburgh, and New York offices as well as the Melbourne, Australia and Zurich, Switzerland offices.
Mr. Stoll is a CPA holding current licenses in California and New York, and has a BS in Business Administration from Bowling Green State University. He is a member of the North American Asset Liability Management Association.