Meagan Araki
Executive Assistant to the President and the Slade Gorton International Policy Center Assistant



nbr@nbr.org
+1.206.632.7370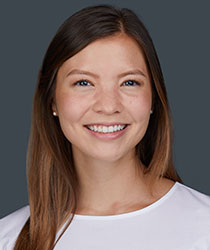 Meagan Araki is the Executive Assistant to the President and the Slade Gorton International Policy Center Assistant at NBR.
As Executive Assistant, Ms. Araki serves as the right hand of the president. She provides administrative, fundraising, and research support to the president and president's management team. As Gorton Center Assistant, Ms. Araki assists with communications, fundraising, and management of the Global Leaders Program. Prior to joining NBR, Ms. Araki worked as an intern for Senator Mazie Hirono and the House of Representatives Foreign Affairs Committee in Washington, D.C.
Ms. Araki holds a BA in International Studies with a minor in Political Science from the University of Washington. She also earned a Certificate in International Strategic Crisis Negotiations from the U.S. Army War College.