Gordon M. Smith
Chief Operating Officer
Exact Staff, Inc.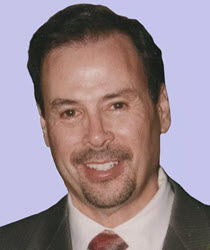 Gordon M. Smith is COO of Exact Staff, Inc., a staffing company he helped grow from a start-up to a national company employing 20,000 people a year. It has been named an Inc 5000 Fastest Growing Companies in America three times and received numerous awards including the State of California Senate Certificate of Recognition, Patriot Award from the U.S. Department of Defense, and OSHA's Golden Gate Award. Mr. Smith is also an Executive Officer of the Vetris Capital Fund, a hedge fund that uses a proprietary methodology to generate equity returns with reduced risk by exploiting tracking error in leveraged and futures-based ETFs.
Mr. Smith began his career at a CBS owned and operated television station and was promoted to the head of West Coast financial operations for the CBS Television Network, overseeing $1 billion in expenditures, and serving on the Management Board of CBS/Fox Studios and CBS/MTM Studios. During his tenure he also Executive Produced an independent feature film sold to Sony.
He left CBS to become vice president of IMG, the sports marketing and management company founded by Mark McCormack, where he developed and ran four new business areas including founding the Home Video division. He created hundreds of deals with organizations and individuals such as IBM, CBS, NHK, ESPN, Ford, Delta Airlines, American Express, John Madden, Arnold Palmer, Greg Norman, Martina Navratilova, Dorothy Hamill, Churchill Downs, Wimbledon, Augusta National (The Masters), America's Cup and USGA (U.S. Open) as well as the animated Raggedy Ann and Andy television series on CBS.
Mr. Smith left IMG to acquire his own company, an entertainment and computer animation business, which he ultimately sold to a Utah investment group. At his company Mr. Smith consummated a 130-espisode television deal that at the time was the largest deal ever done with HBO's Comedy Central, and garnered two ACE Award nominations.
Subsequently, he became president overseeing acquisitions and business affairs of Goldhil Home Media International, Inc. At Goldhil he was involved in the acquisition, production, and distribution of a broad array of animated, entertainment, family, fitness and special interest programming for the home media market including Teenage Mutant Ninja Turtles, Dragon Ball Z, Yu-Gi-Oh, and Little House On the Prairie.
Mr. Smith recently returned from three years living in Hong Kong where he has business interests including the Asian distribution rights of four major entertainment libraries. In addition to The National Asian Research Bureau, Mr. Smith has been involved with Big Brothers of America, Harvard Business School Community Partners, the Special Olympics and Academy of Television Arts and Sciences.
Mr. Smith earned his B.S. with Highest Honors from the University of California at Berkeley, where he was inducted into Beta Gamma Sigma, and a M.B.A. from Harvard Business School.